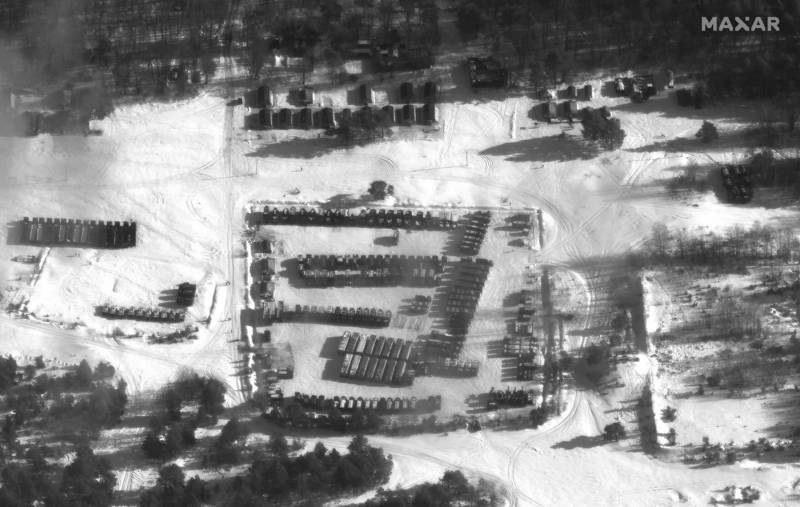 Satellite images have appeared on the Web, which show Russian operational-tactical complexes of the Iskander family on the territory of Belarus. The OTRK data were delivered to the Republic of Belarus for the period of the joint Russian-Belarusian exercises "Allied Resolve-2022", the main phase of which should take place on February 10-20.
Attention is drawn to the quality of images taken by the vehicles of the western orbital constellation. According to them, 15 OTRK launchers (30 missiles) were identified.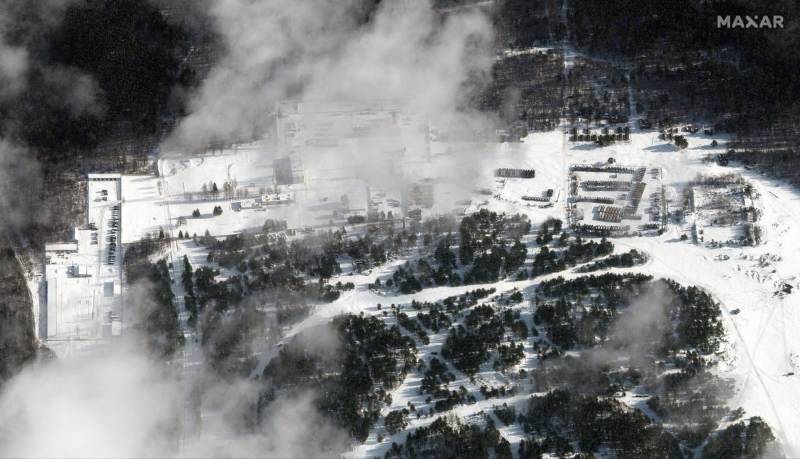 Initially, it may even give the impression that the fixation was made from an aircraft, and not from a satellite. But these are images from space published by the American company Maxar Technologies (Colorado, USA), which specializes in the production of communications equipment, Earth observation, radar stations and satellite maintenance in orbit, satellite products and related services.
After the publication of these images, given the tension in relations between the West and Russia, one should expect an increase in information hysteria about the "aggressive Russian invasion". The media of Great Britain, the USA and Poland will be especially zealous, which have been fomenting an information bacchanalia for half a year.
They will intimidate the Europeans, emphasizing that the Iskander missiles can allegedly fly further than 500 km, and 15 launchers is a simultaneous salvo of 30 ammunition that nuclear warheads can carry, followed by reloading and another launch. After that, a change of firing positions will be made and everything will be repeated, and will last until "until the Russians run out of ammunition."