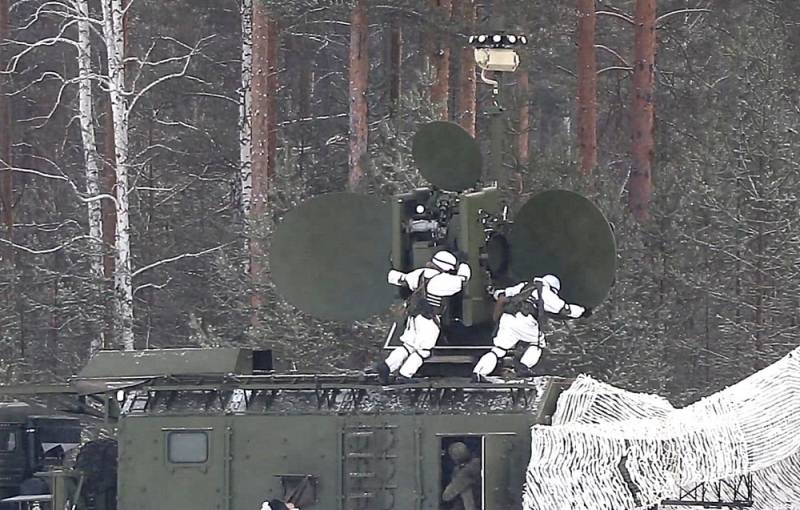 On Tuesday, February 1, Russia and Belarus began joint exercises "Allied Resolve-2022". At the first stage of the maneuvers, which will last until February 9, personnel and military
technique
from RF. It should be noted that Russia delivered a very wide range of weapons to the fraternal republic. These are Su-35S fighters and Su-25 attack aircraft, Iskander-M OTRK and Urangan MLRS, S-400 and Patsin-S air defense systems. But that's not all. According to social networks, the Krasukha-4 electronic warfare complex was sent to the territory of Belarus.
So, the 1RL257 station, as well as the electronic warfare control point, were lit up in the photographs.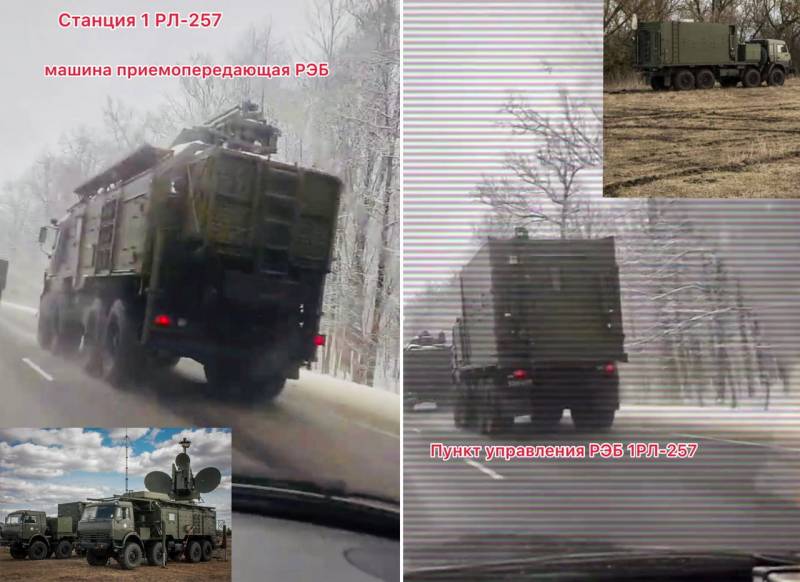 The second stage of the maneuvers will start on February 10 and will last until February 20. It will include repelling a conditional attack on the southern and western borders of the Republic of Belarus. The main phase of the exercises will take place at five Belarusian training grounds: Gozhsky, Brestsky, Domanovsky, Osipovichsky and Obuz-Lesnovsky. Four airfields of the Republic of Belarus will also be involved in the maneuvers.
The West has already expressed concern about the actions of Moscow and Minsk. According to NATO Secretary General Jens Stoltenberg, the exercises could become a pretext for an attack on Ukraine. Russia and Belarus deny any aggressive intentions towards neighboring countries.