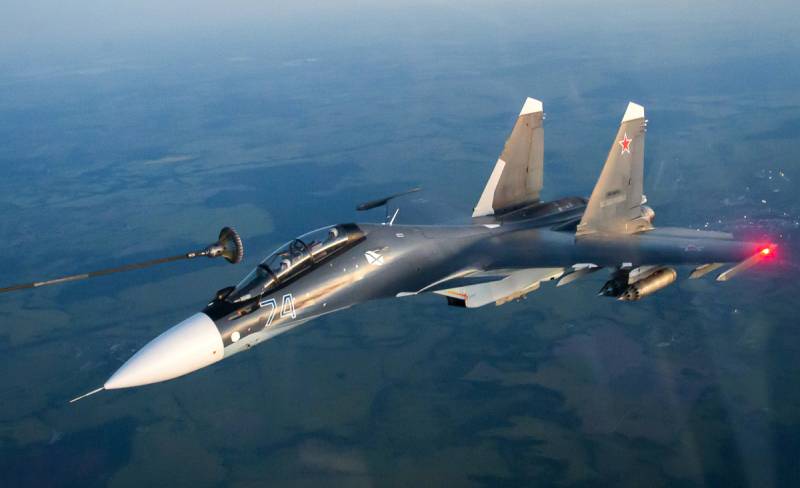 For the first time in seven years, the Russian Navy will acquire a squadron of fighters of a new modification. According to the publication Military Watch, the Su-30SM2 aircraft began to enter service with the naval forces.
This fighter is an upgrade of the Su-30SM, which entered service in the early 2010s and currently forms the backbone of the Russian fighter fleet. Currently, about 130 Su-30SMs are in service, more than 80 percent of which serve in the Russian Aerospace Forces.
The Su-30 is a deep modernization of the legendary Su-27 Flanker, which was first commissioned by the Soviet Air Force in 1985. The Su-30 inherited from its predecessor not only a long flight range and high maneuverability, but also significantly improved them. In terms of its combat survivability, this aircraft can give odds to any Western fighter.
According to analysts of the publication, the Su-30SM2 will be the last legendary Flanker in Russia, as the country's defense industry moves to next-generation platforms such as the Su-57 and Su-75 Checkmate. At the same time, all Su-30SM fighters will eventually be upgraded to the SM2 version. The refinement includes the replacement of engines with more powerful AL-41F-1S (serially installed on the Su-35S), as well as the installation of the Irbis long-range radar.