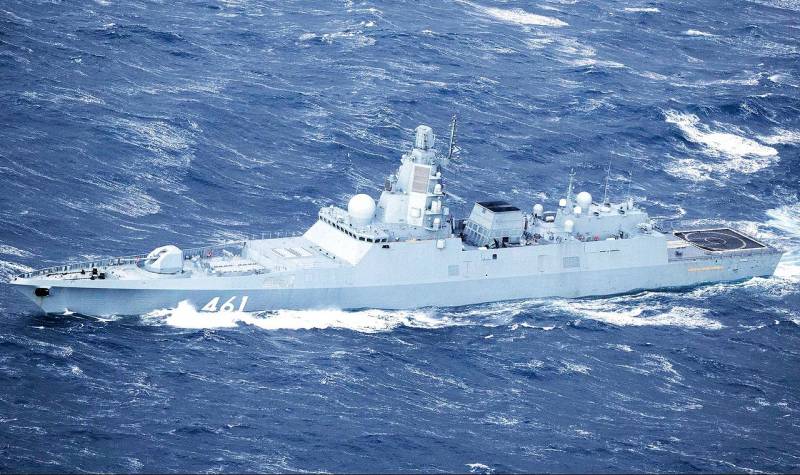 From January 30 to January 31, the corvettes of the Baltic Fleet "Stable" and "Savvy" passed through the English Channel, heading for the Atlantic from the North Sea. And on February 1, the British witnessed the passage of the large anti-submarine ship of the Northern Fleet "Vice-Admiral Kulakov" in the strait.
The British frigate HMS Argyll (F231) and the American destroyer USS Roosevelt (DDG-80) are closely tracking the ships of the Baltic Fleet off the coast of Great Britain. From Ireland, the destroyer USS Porter and the French corvette Blaison are watching the Russian squadron.
Meanwhile, according to sources, several ships from the Northern Fleet's OBK are following the ships of the Baltic Fleet around Ireland.
According to The Drive, publicly available maritime tracking data indicates that the Russian tanker Vyazma was off the east coast of the UK on February 1. It is assumed that "Vyazma" is accompanied by three surface ships: the cruiser "Marshal Ustinov", the destroyer "Vice-Admiral Kulakov" and the frigate "Admiral Kasatonov". The group includes two more auxiliary vessels: the Kama oil depot and the SB-406 rescue tug. According to unconfirmed reports, the flotilla also includes a nuclear submarine.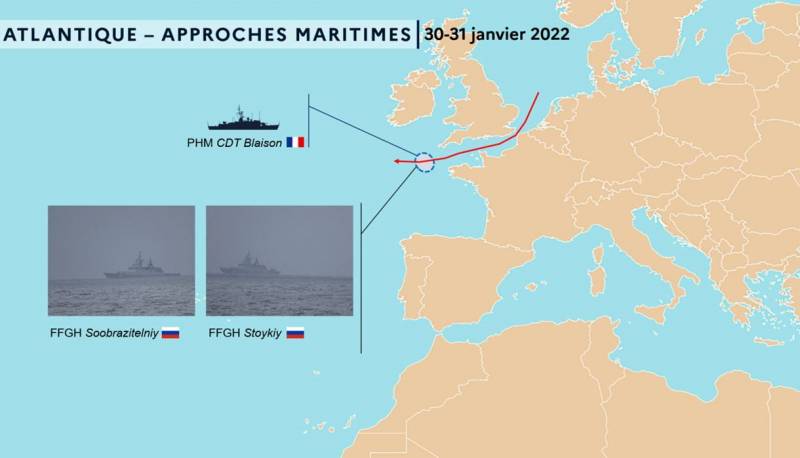 According to experts, the final destination of the flotilla may be close to Ireland. Here, Russia plans to conduct a live-fire exercise from February 5 to 8 (although Russian officials have not confirmed the use of missiles).
The exercise is part of a much larger series of maneuvers by the Russian Navy involving all four fleets and some 140 combat surface and supply ships.
In addition, analysts do not exclude the further movement of the ships of the Baltic and Northern fleets in the direction of the Mediterranean Sea in order to join the ships that are already in these waters.