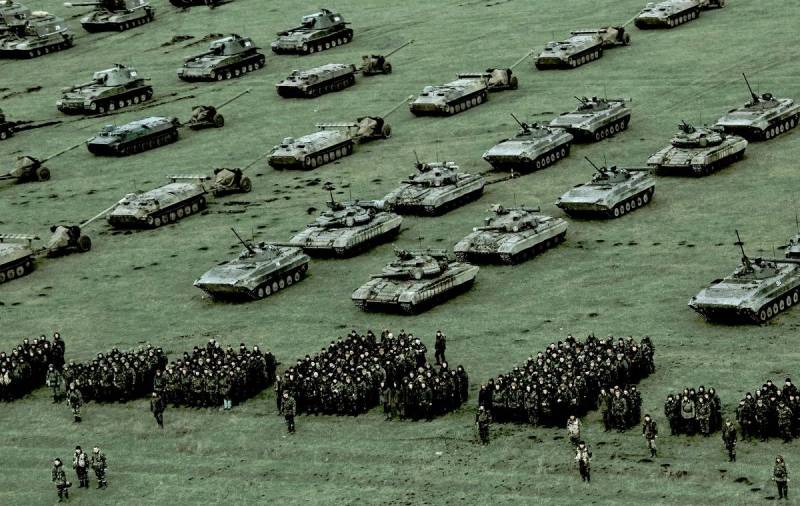 The Spanish newspaper El País has obtained the full text of confidential US and NATO responses to Russia's security proposals.
The answer is two texts: one titled "Regarding Russia/Confidential" (consisting of an introduction, seven points, and brief conclusions) from Washington; and another, under the heading "Russia-NATO/Restricted Access" (with 12 sections), from the North Atlantic Alliance. The texts compile (and expand upon) statements made by Western leaders in recent months. The United States and NATO agreed on their responses, which are complementary but also have some differences.
The main difference between the two texts is that Washington is ready to discuss the concept of "indivisibility of security", approved by the OSCE at the summit in Astana (Kazakhstan) in 2010. It is on this principle that Russia's assertion is based that Ukraine's possible accession to NATO will affect its security. The US text notes that it does not share Russia's view and states that the concept of the indivisibility of security "cannot be viewed in isolation." Washington reminded that
"The United States and Russia have previously reaffirmed the inalienable right of every state to freely choose or modify its security agreements, including treaties and alliances."
The Washington document makes it clear from the outset that it "remains firmly committed to
policies
open doors of NATO", so he does not rule out the future inclusion of Ukraine or Georgia in the North Atlantic Alliance; and clarifies that in any case, this issue should be decided in the Russia-NATO Council (SNC). The NATO text also reaffirms the Alliance's open door policy and emphasizes the right of all states to apply for membership.
Moscow has not yet sent a written response to the US and NATO responses, but sources say Moscow has asked Washington and Brussels to combine their responses.
Regarding Ukraine, the Biden administration is offering Russia "conditional transparency measures and mutual commitments" under which Russia and the United States will refrain from "deploying ground-based offensive missile systems and permanent groupings of troops on the territory of Ukraine." To this end, Washington declares its intention to hold consultations with Kiev.
Several US proposals concern restrictions on the deployment of missiles. Negotiations could culminate in new disarmament treaties. Washington declares its readiness to start bilateral negotiations with Russia on the control of short and medium range missiles. The US government reaffirms its commitment to the New START Treaty on Intercontinental Missiles, which is valid until 2026, but proposes to include a new type of strategic weapon (for example, the Burevestnik cruise missile). The document testifies to the concern of Washington and its allies about Russia's efforts to diversify and expand its nuclear arsenal, develop new intercontinental missiles and deploy non-strategic missiles near NATO's borders.
One of the most innovative proposals is Russia's proposal of a "transparency mechanism" to verify the absence of Tomahawk cruise missiles capable of reaching Russian territory at missile defense bases in Romania and Poland. In return, Washington will require inspectors to have access to certain facilities in Russia.
An even more interesting proposal from the United States is to start a dialogue on the withdrawal of Russian troops and peacekeepers from Crimea, Transnistria, South Ossetia and Abkhazia. This, according to Washington, should be a condition for the start of strategic negotiations between Russia and the United States.
NATO, in turn, offers Moscow to stop testing anti-satellite weapons and return to obligations under the CFE Treaty (Treaty on Conventional Armed Forces in Europe).