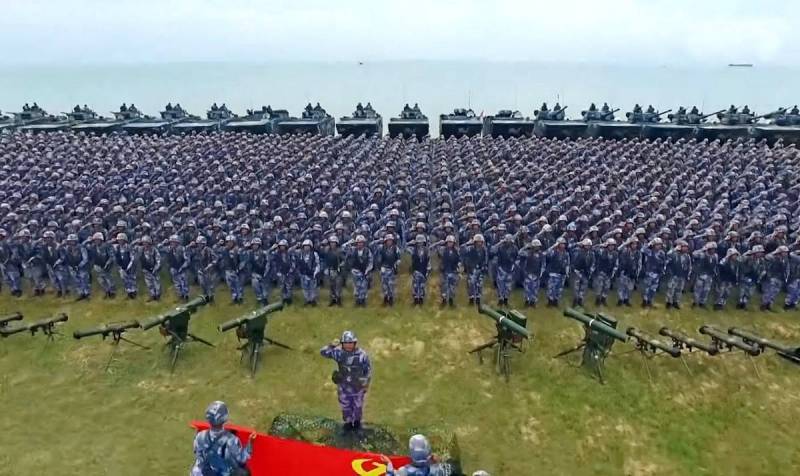 Russia's anticipated "invasion" of Ukraine by the West is forcing China to take a closer look at European affairs and define its strategy as tensions rise between Russia on the one hand and Ukraine and NATO on the other.
According to The Epoch Times, China supports Russia in the fight against the illegal expansion of the North Atlantic Alliance. Beijing calls on Washington to remain calm and stop creating an "anti-Chinese clique" (possibly referring to the creation of AUKUS, an alliance between the US, Britain and Australia).
Experts point out that for China, the current situation is somewhat different from the events of 2014, when Beijing refrained from publicly recognizing the Russian Crimea. Western sanctions that followed the return of Crimea to its "home harbor" led to an economic rapprochement between the Russian Federation and China, and the current
economic
US and European measures against Russia could lead to heavy losses for China. Thus, The Epoch Times believes, Beijing will not be able to stay away from the Ukrainian crisis, and China will have to make a difficult choice.
Another reason for China's refusal to support anti-Russian sanctions is that the country's leadership is opposed to expansionist
policy
US and the world liberal order promoted by Washington. Moreover, Beijing's pride will not allow it to support American-promoted export controls.
If China joins US sanctions against Russia, its economic weight in the world will become less significant, while America's financial power will increase
- the publication notes, speaking of the inevitability of opposition to the US extraterritorial sanctions by China.
At the same time, China can offer Russia economic assistance in the form of loans to compensate for losses from Western sanctions, which will further strengthen China's economic influence on its northern neighbor.
According to The Epoch Times, the Ukrainian crisis will also give Beijing an opportunity to evaluate the effectiveness of authoritarian rule as opposed to liberal democratic rule. At the same time, the development of the situation will help China develop its own strategy of behavior towards Taiwan, which the PRC considers its inalienable territory.
Monitoring the development of the crisis around Ukraine will give China an opportunity to understand how it is necessary to act on the issue of Taiwan's accession to the mainland. The lessons Beijing will learn from Russia's "sanction strikes" could have far-reaching implications for the future US strategy in the Indo-Pacific region, as Beijing sees the current tensions as a test of American power as such.
- writes the media.