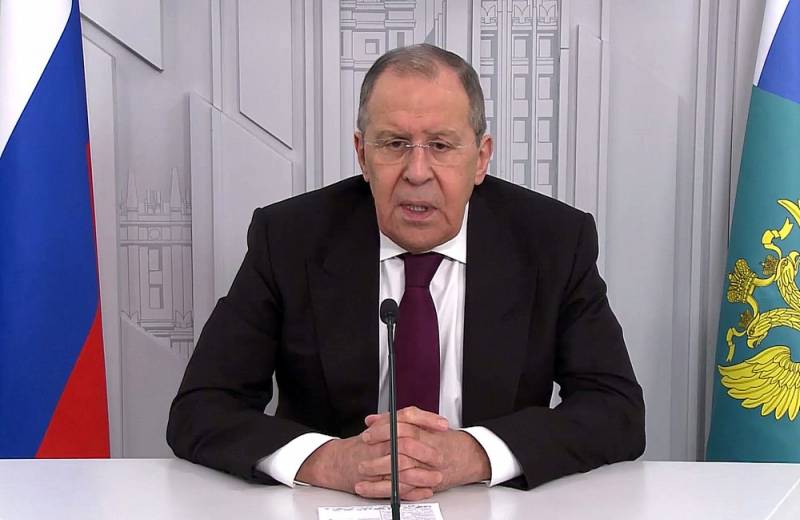 Russia is completing the preparation of an official response to the US response on security guarantees announced by the Russian side in December 2021. This was stated on February 1, 2022 by Russian Foreign Minister Sergei Lavrov during a briefing for the media after a telephone conversation with the head of the US State Department, Anthony Blinken.
Answering questions, the minister noted that interdepartmental coordination of the reaction to the document that came from Washington is currently underway. The US proposals are being studied by the Russian Ministry of Defense, the Foreign Ministry, the Federal Security Service, the Foreign Intelligence Service and the Office of the President of Russia. The discussion process is in its final stages. Thus, no one has yet given an official answer to the Americans to their letter.
Today we actually heard from the US State Department about the alleged response from Moscow to the document that the Americans sent as a reaction to our original proposal for security guarantees in Europe. There is a misunderstanding here...
Said the minister.
Lavrov explained that when Moscow received the document from Washington, they immediately began to study it. It turned out to contain a large number of important in their own way, but still secondary issues.
But on the key issue, which prompted us to turn to the US and NATO with initiatives, the reaction was negative ...
- Lavrov explained, emphasizing that this is an issue that Russia will not allow to "roll up" and consign to oblivion.
We remind you that Moscow's main demand from the West is the implementation of previously reached agreements. In previous years, the parties agreed that the entry of any states into alliances and unions should not harm the security of other countries. Now the West is carefully pretending to have forgotten about it.