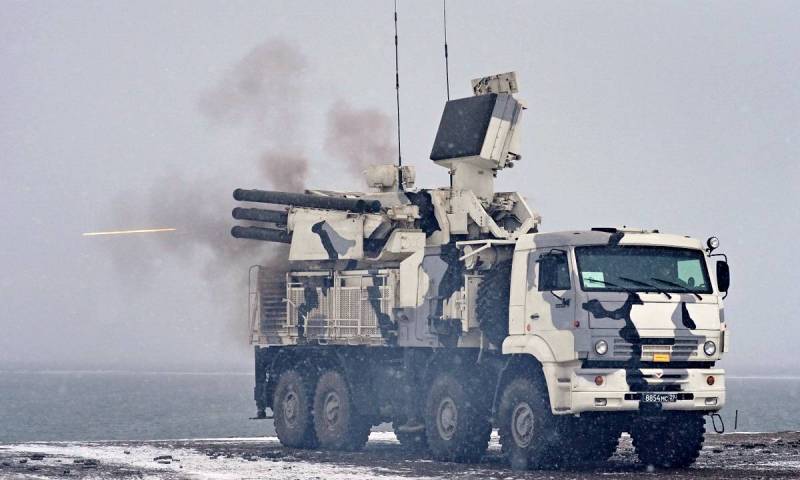 The Russian Armed Forces continue to build up their troops in Belarus. From February 10 to February 20, joint exercises of the Russian Federation and the Republic of Belarus "Allied Resolve-2022" are to be held there, writes the German edition Bne IntelliNews.
On January 28, President Alexander Lukashenko, in his address, criticized the West, allegedly trying to destabilize the post-Soviet space and preparing for the Third World War. He promised to return Ukraine to the "community of Slavs", wresting Kiev from the tenacious embrace of NATO. At the same time, he assured that Belarus would start fighting only in two cases: if it was attacked and if Russia was attacked.
Moscow needs exercises to put pressure on Kiev. At the same time, Minsk does not exactly need a war with Kiev, it does not mind at all to scare Ukraine a little, since this corresponds to its domestic political goals. On February 27, a referendum on amending the Constitution is to be held in Belarus, therefore, according to some experts, a certain Russian military presence will be a stabilizing factor during the plebiscite.
But this is unlikely, since the "own repressions of the Belarusian regime" effectively put an end to any public manifestations of resistance, and the exiled opposition has not announced plans to hold protests. It is more likely that Russia's plans to put pressure on Ukraine simply came in handy for Lukashenka. His speech was supposed to reflect the stability of power and control over the state. At the same time, no promises were made for the development of the country, only statements were made about the need to continue the struggle against internal and external enemies.
Lukashenka's sharply increased military rhetoric and the deployment of Russian troops in Belarus are most likely Minsk's long-known tactics. He wants to shift the focus from the domestic agenda, legitimize increased spending on law enforcement agencies and create the impression that he is protecting the population from a big war, where there are internal enemies and the instigators of this war - the opposition. The Belarusian regime is also playing its main geopolitical trump card with Russia, namely the military-strategic importance of Belarus. Having fully played this card, Minsk is probably hoping to get some much-needed
political
и
economic
support from Moscow, at least until the end of this year
summed up the media from Europe.