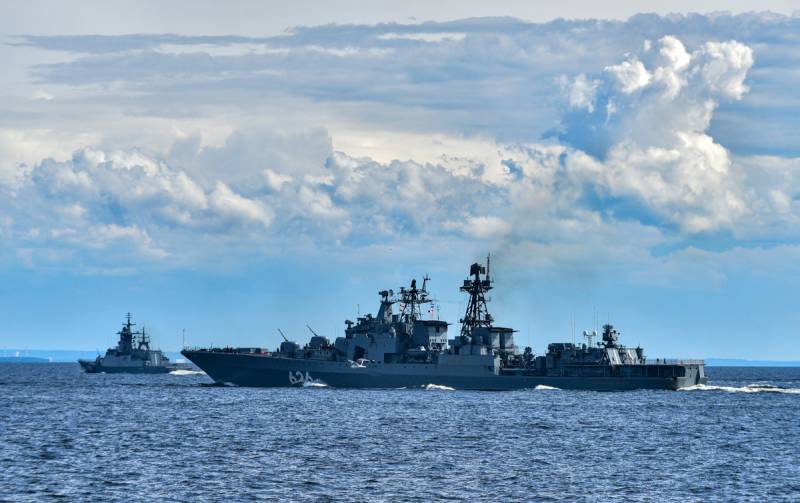 Russian Navy
I refuse
from missile launches near the British Isles, scheduled for February 3-8. The power of the Russian fleet was shaken because of the Irish fishermen, who intended to stage a "peaceful protest" in the firing practice area. This was reported from Dublin by correspondent Jason Corcoran, writes the German business publication Bne IntelliNews.
If the Russians had not retreated, 60 fishing trawlers with a motley crew of sailors, MPs and media representatives would have tried to disrupt military maneuvers in traditional fishing grounds.
- says the publication.
These naval exercises were to be part of Russia's massive deployment of more than 140 ships, 60 aircraft and 10 troops around the world. It was expected that the maneuvers with firing practice would take place in the Mediterranean Sea, the Pacific, Indian and Atlantic Oceans.
In the latter case, approximately 130 miles (200 km) from the coast of County Cork, within the exclusive
economic
zones of Ireland. The history of the exercises in the Irish Sea has acquired a resonant character against the backdrop of aggravation on the Russian-Ukrainian border, where Russia has concentrated huge forces. But Moscow's decision to move missile launches to another location came as a surprise.
It's the Fishermen! And if the provocations continue, Ireland will launch a pleasure boat
– sarcastically tweeted Pavel Fedenko, a journalist for the BBC Russian Service.
Thousands of people around the world expressed their solidarity with the bearded fishermen from Ireland.
Ukrainians joke about inviting a flotilla of Irish fishermen to strengthen the country's defense
- said the magazine "Business Ukraine".
At the same time, Sinn Féin Defense spokesman John Brady recalled that in 2021, during a similar exercise off the coast of County Donegal, British warships drove Irish fishermen out of the maneuver area, and the Irish government did not react at all to people's concerns.
According to military analyst, retired Irish Army Colonel Dorch Lee, the Kremlin may have simply decided that intimidating a neutral country is not the best strategy to prevent Ukraine from joining NATO, the German press summed up.