On January 31, an unusual behavior of the Northrop Grumman / Boeing E-8 Joint STARS aircraft of the US Air Force was recorded in the sky over Ukraine. During the start of the next "Ukrainian mission", the mentioned aircraft suddenly interrupted work, made a sharp turn, before reaching Kiev, and headed for the airspace of Poland.
The decline of this aircraft was recorded in the Polish sky. After that, the experts had suspicions that there were problems on board the reconnaissance aircraft. This is probably related to
technical
reasons, a failure in the equipment of the aircraft itself or installed spy equipment, and not with external influence.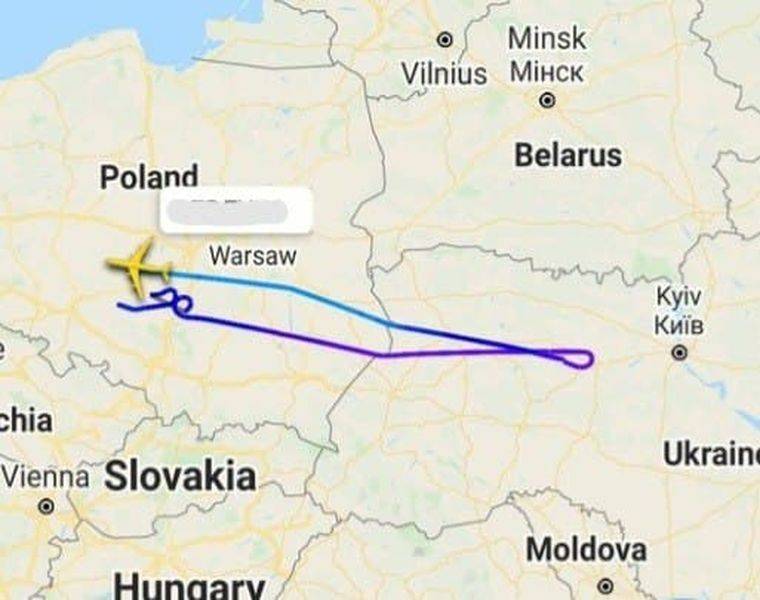 The crew of the aircraft during a standard flight is 21 people (2 pilots, a flight engineer, a navigator and 17 JSTARS operators), and during a non-standard long flight - up to 34 people. American aircraft of this type are located at the Ramstein airbase in Germany, and anything can happen to equipment in flight.
The demonstrative turn over Ukraine and the descent over Poland may be due to the fact that the Americans "disdained" landing on unsuitable Ukrainian airfields, but expected to reach the Polish site more suitable for repair and maintenance. The thing is that 30 km from the city of Lodz is the 32nd Air Base of the Polish Air Force ("Lask"), where a detachment of the US Air Force has been stationed since 2012. It was from this object that the Boeing E-3 Sentry early warning aircraft began to visit Ukraine recently. Thus, this air base has long been adapted for finding American aircraft. Therefore, most likely, the mentioned Northrop Grumman / Boeing E-8 Joint STARS was in a hurry there, since it might not have reached the air base in Germany.
At the same time, it became known which planes of the NATO and EU countries made reconnaissance flights near the western borders of Russia from December 18, 2021 to January 30, 2022.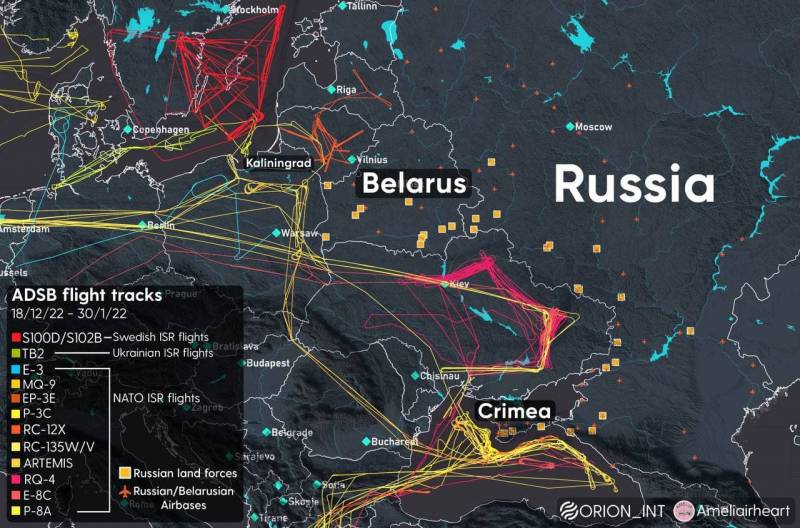 We remind you that in January it was
fixed
simultaneous monitoring of the western borders of the Russian Federation by 10 reconnaissance aircraft of the countries of the Alliance and the allies of this "peace-loving" bloc at once.