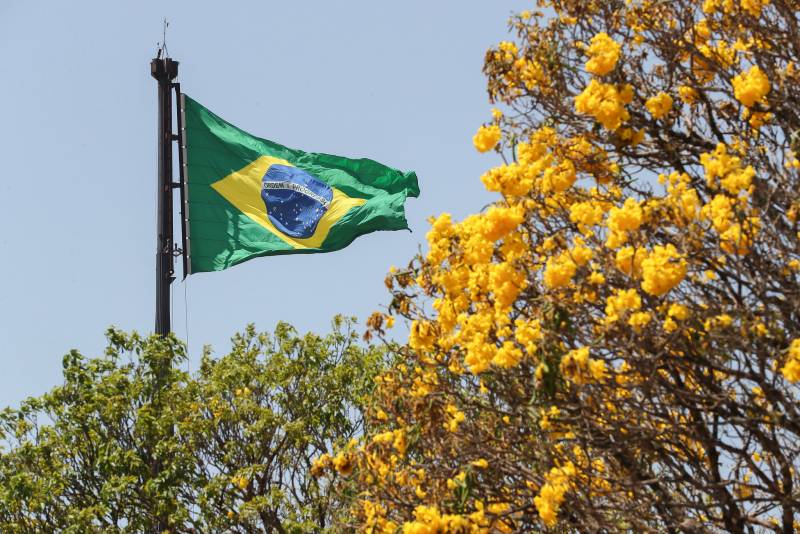 Brazilian political scientists are increasingly touching on the situation around Ukraine on the eve of the upcoming visit of President Jair Bolsonaro to Moscow, where the leaders of the two countries will discuss issues of economic cooperation.
Thus, Maurício Santoro, professor at the Faculty of International Relations at the University of Rio de Janeiro, agrees that "the main reason for all conflicts involving Ukraine is the problem of determining the spheres of influence of Russia, the United States and the European Union in Eastern Europe." His opinion is published by the Folha de Pernambuco website with reference to the Agência Brasil agency.
Santoro argued that Russia is putting pressure on Western countries because he believes that the US has plunged into a period of instability.
Both Russia and China believe that the United States entered a moment of decline, when the American leadership seemed incapable of achieving its goals.

Mr. Santoro gives his assessment.
Santoro explains that, among other things, NATO expansion is viewed by Russia as a threat to its security. And in this vein, Ukraine is the territory with which the Russians can prevent the further advance of Western armies to their borders.
The political scientist compares Ukraine with the Baltic countries - Latvia, Estonia and Lithuania - which were accepted into the military bloc by NATO and the European Union. However, the Baltics are countries that historically have strong relations with Europe and are very close to the West in terms of trade or culture.
In Ukraine, the situation is different: the eastern half is closely connected with Russia, while the western half, at different times of its existence, turned out to be part of the Austrian Habsburg Empire or Poland.
This is a different culture, different historical traditions, so Ukraine itself is very divided as to where it should go.

Santoro says.
The specialist points out that the conflict between Ukraine and Russia will inevitably affect Brazil. This is obvious at least from the fact that the Russian Federation is one of the main oil exporters in the world. And any fluctuations in the price of black gold affect the global level.
At the same time, Mr. Santoro believes that Brazil does not have any interests in the post-Soviet space, and the country should support the function of "mediation aimed at finding peaceful solutions." Nevertheless, for a number of reasons, Brazil will have to more clearly define its own position on the Ukrainian issue.