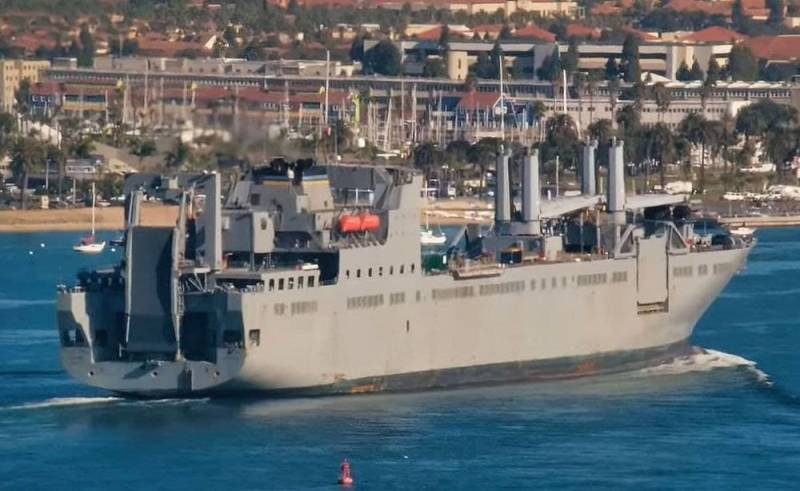 On January 30, in the port of San Diego (California, USA), loading of military
equipment
United States Army aboard the Ro-Ro Vessel (RORO) USNS Bob Hope (T-AKR-300) of the United States Military Sealift Command (MSC).
The presented footage shows that before the transport cargo ship was loaded, there were hundreds of units of various military equipment on the pier. At the same time, opinions in the expert community where all this equipment will go are divided.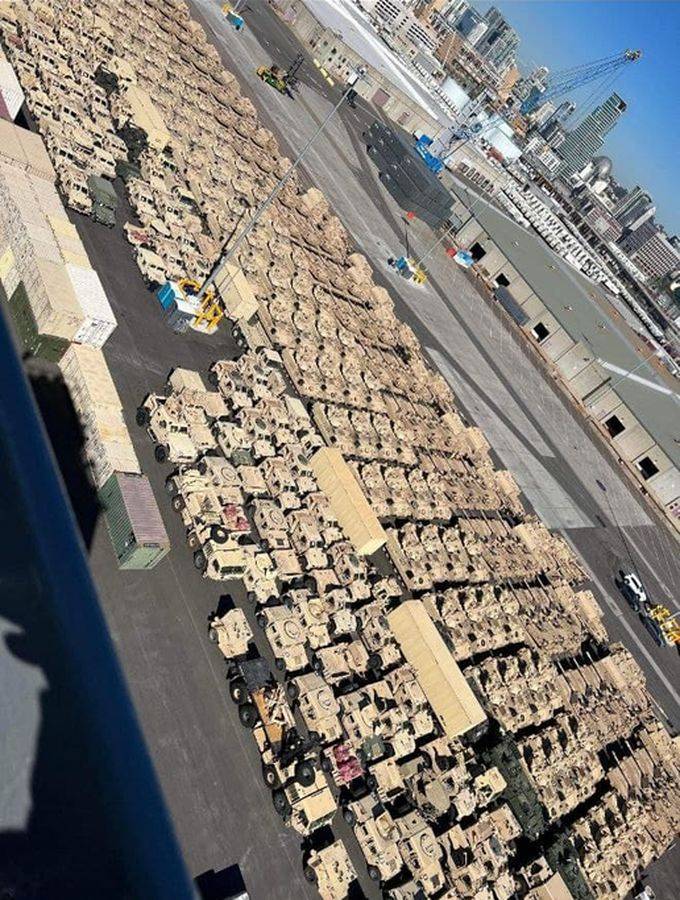 One part of the analysts believe that the equipment will go to Europe to support NATO allies and strengthen the existing US grouping against the backdrop of "probable Russian aggression" against Ukraine. They recalled that recently the American leadership
reported
, which can send up to 50 thousand of its military to Europe, since Russia has concentrated more than 100 thousand military personnel of the RF Armed Forces on the Ukrainian border. Moreover, Washington does not consider Belarus a part of Russia, therefore, all Moscow's assertions that all Russian troops are on the territory of the Russian Federation are called frivolous there.
Another part of the analysts is sure that the specified equipment is needed for the rotation of the US troops in South Korea. They noticed that the Americans often send military equipment to Europe.
from Texas
or ports on the Atlantic coast, and to Asia from the Pacific coast. In January, the DPRK conducted six missile tests, setting a record. In the West it
perceived
for North Korea's desire to attract US attention to Washington to put Pyongyang at the top of the list of diplomatic priorities. The leader of the DPRK, Kim Jong-un, allegedly feels a sense of jealousy that the Americans pushed him into the background, focusing their attention on colleagues from the Russian Federation and China.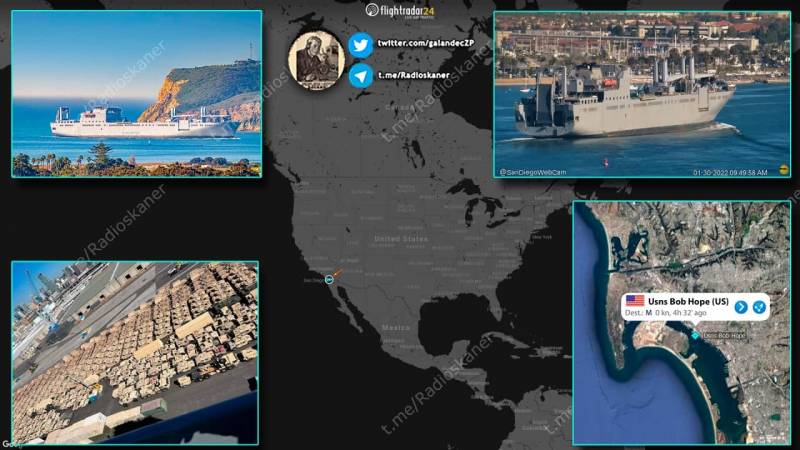 Which of the two points of view turns out to be correct will definitely become known, because it will not be difficult for navigational resources to figure out where the said vessel will eventually go. USNS Bob Hope is the lead ship of its class, with a displacement of over 62 thousand tons, named after the artist Bob Hope. The US has 7 of these vessels, designed for "pre-positioning" - the strategic deployment of forces around the world in support of the Army, Navy, Air Force, Marine Corps and the Defense Logistics Agency.