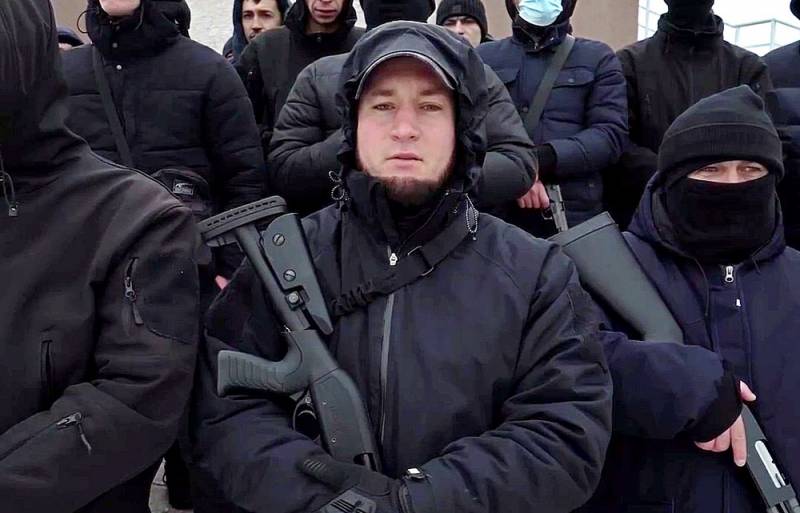 Activists in Odessa, in anticipation of "Russian aggression" against Ukraine, published a video in which they recorded an appeal to Russia against the background of patriotic music. The "partisans" promised to defend their hometown and not let the enemy down.
The future defenders of Odessa from the Russians, in particular, expressed confidence that the catacombs would help them - in the past, these structures more than once contributed to the fight against the invaders.
We still have something to meet you
- threatened young Odessans.
It is interesting to note that some residents of Odessa in the video are armed with Target X7 pump-action shotguns, as well as Saiga and Ruger SR-556.
However, various Ukrainian cities have different approaches to the issue of protection from the "Russian invasion". So, in Sumy (north-eastern part of Ukraine), the Patrol Police Department was barricaded with bags with an unknown loose substance (presumably sand).
Meanwhile, in Russia, at the official level, they have repeatedly emphasized the absence of plans to occupy any country. As for the concentration of troops near the western borders of the Russian Federation, the Kremlin has the sole right to move combat units across Russia for the purpose of conducting exercises or with other intentions without explanation.