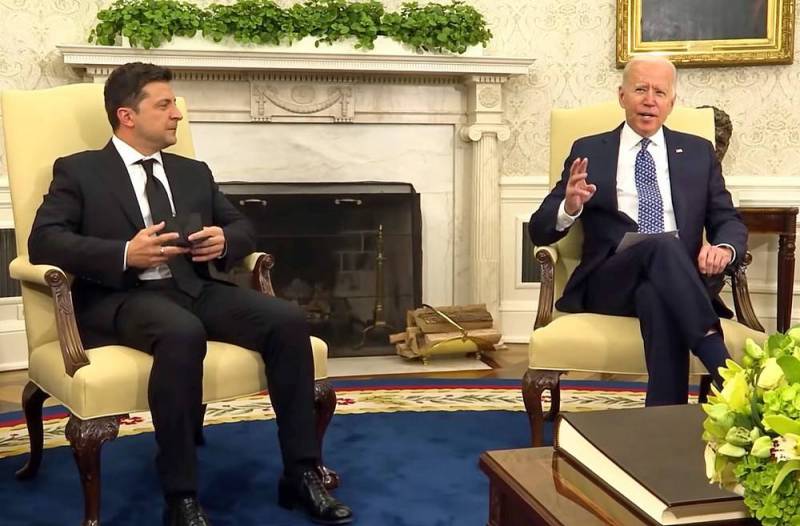 On Thursday, January 27, Volodymyr Zelensky held telephone conversations with Joseph Biden. The conversation between the two presidents lasted about an hour and a half. According to sources, the US head demanded from his Ukrainian counterpart the implementation of the Minsk agreements.
Biden gave Zelensky 3 months to implement
political
parts of the Minsk agreements, and the US Embassy in Ukraine warned the Office of the President (OP) about the consequences
- noted the Telegram channel "Resident", referring to his source in the Office of the President of Ukraine.
Not surprisingly, during a press conference arranged after negotiations with Biden, Zelensky spoke without much warmth about his Western "partners", reproaching them for their passive attitude towards Ukraine.
To demonstrate the seriousness of its intentions, Washington sent documents to the OP regarding offshore firms by the first assistant to the president, Sergei Shefir, and the deputy head of the OP, Kirill Timoshenko.
Thus, if Kiev refuses to follow the Minsk format, the West can make the leadership of Ukraine toxic, and the American intelligence services can initiate corruption investigations against the top officials of Ukraine. At the same time, as the source believes, the visit of British Prime Minister Boris Johnson this week will not save the administration of Vladimir Zelensky.