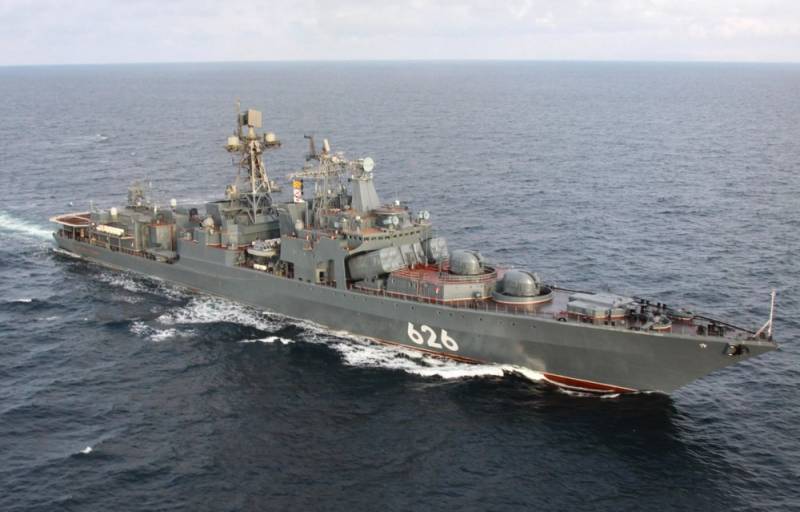 This year, the Russian Northern Fleet will receive a deeply modernized large anti-submarine ship Admiral Chabanenko. Despite the fact that the aforementioned warship in terms of armament was already superior to its "brothers", its arsenal was significantly strengthened, making the ship even more versatile and powerful.
It is worth recalling that the Admiral Chabanenko has been in service since 1999. In 2008, she took part in military exercises between Russia and Venezuela in the Caribbean, becoming the first domestic ship to enter the Panama Canal since World War II.
In total, at the moment Russia has seven similar ships of the far sea zone.
Regarding the recent modernization, it is known that the Admiral Chabanenko was equipped with four "quadruple" Uran missile launchers and a universal ship complex for sixteen cells for Caliber, Onyx and the latest hypersonic Zircons.
But that's not all. The air defense system of the ship will consist of the Pantsir-M complex and the Shtil air defense system with an ammunition load of 48 missiles.
Among other things, it is worth noting the reinforced corps of "Admiral Chabanenko" and the presence of the latest radar, communications and combat control.
In general, the depth and scale of the modernization made it possible to turn the previously large anti-submarine ship into a first-rank multi-purpose frigate.