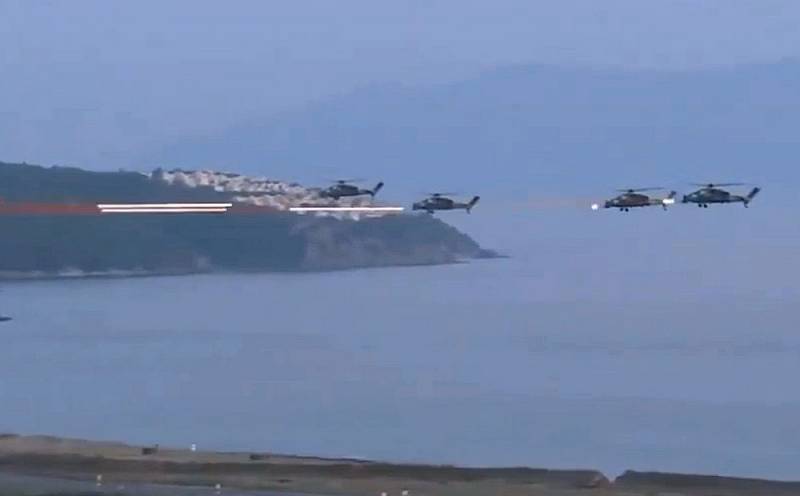 Footage of demonstration firing of Turkish T129 ATAK helicopters has attracted the attention of netizens. The video shows how a group of four helicopters flying from the sea, using aircraft cannons, hit a target on a hillside.
T129 ATAK is an attack helicopter capable of operating in all weather conditions. The combat vehicle, among other things, is armed with a 20-mm turret gun with 500 rounds of ammunition.
Runet users appreciated the spectacular footage.
Spectacular, however ... And accuracy! At this distance, it's pretty good. Our Mi-24 has a very strong dispersion compared to the Turkish helicopter
Ivan Dmitrievich noted.
First "Bayraktars", now ATTACKS... Well done Turks!
- Alexander Zakharov noted the successes of the Turkish military-industrial complex.
T129 was created in cooperation with the Italians, based on the Agusta A129 Mangusta. So by and large this is not a Turkish helicopter. Like "Bayraktar", assembled from parts from around the world
- said Alexey Komnik.
Gentlemen, well, this is a training ground, you don't have to wait for an answer. In real combat, this will not happen - with such a formation and such speed, even the old Shilka will sweep them from the sky in one burst. Or a few soldiers with MANPADS
- rightly wrote Pavel Antonov.
Demonstration shooting is always spectacular. A helicopter is a commodity that is sold on the international arms market. Therefore, the more beautiful and brighter he shoots at the exhibition, the more chances he has
Vitaly Romanov echoes him.