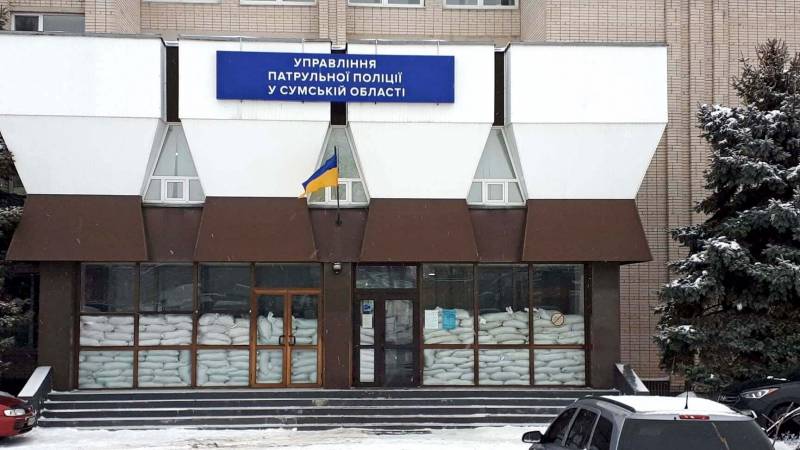 The fear of Russian "aggression", planted by Kiev with the help of pro-government media, is pushing the country's local authorities to "retaliate." Thus, eyewitnesses report barricading the Patrol Police Department in the city of Sumy in the north-eastern part of Ukraine.
The police blocked the windows of the departmental building with white sandbags. So far, there has been no official information about the actions of Ukrainian law enforcement officers.
In connection with what is happening, a number of experts draw attention to the fact that the administrative center of the Sumy region is in "dangerous proximity" to the Russian border, where soldiers and military
equipment
. We are talking primarily about the Kursk, Voronezh, Belgorod and Smolensk regions.
Meanwhile, on Saturday, January 29, the troops of the Western Military District completed a planned combat readiness check that started on January 25. According to the commander of the Western Military District Alexander Zhuravlev, the tasks facing the military personnel were completed in full.
According to the Ministry of Defense, the military event was part of the previously approved plans of the department. Zhuravlev also noted that tactical exercises involving aircraft and air defense systems would soon be held in the district.