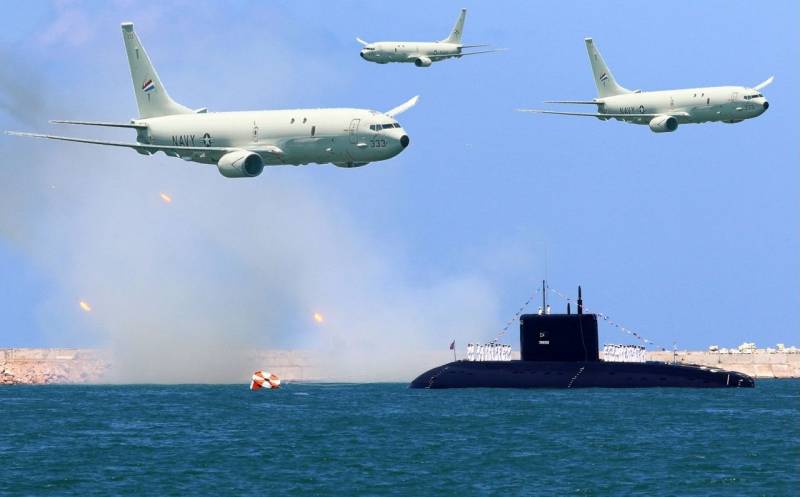 Suspicious activity of US Navy Boeing P-8 Poseidon anti-submarine patrol aircraft was recorded in the sky over the Mediterranean Sea. On January 30, navigation resources monitoring the air situation documented the simultaneous presence of three such aircraft at once in different parts of the water area.
In fact, the Mediterranean Sea has come under close surveillance by American anti-submarine aviation, which operates from the convenient Sigonella air base of the Italian Navy in Sicily. The presence of this facility will allow the Americans to monitor not only the Mediterranean Sea, but also the Black Sea.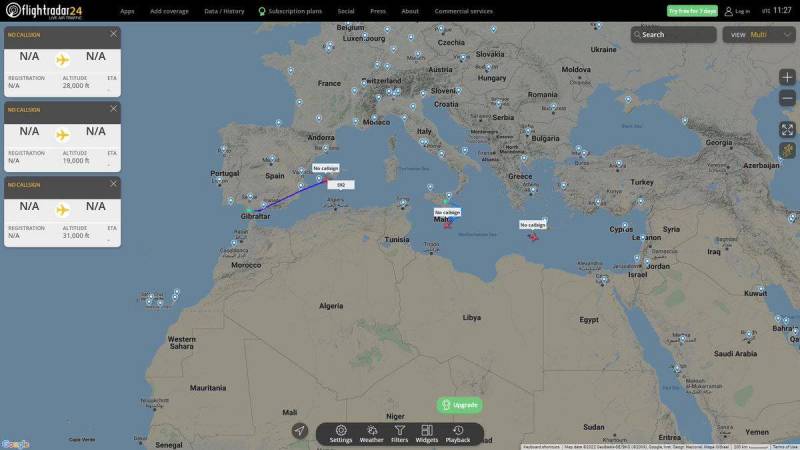 The activity of the Poseidons raised suspicions that the Americans' active activity was probably connected with the presence of Russian submarines in the water area. Submarines of the Russian Navy could quietly "sneak" into the Mediterranean Sea to perform some tasks. A detachment of six BDKs of the Northern and Baltic Fleets could serve as a cover, which is already
furrows
its water area and create excessive noise for acoustics, simplifying the activities of divers.
Recall that on January 24 in the central part of the Mediterranean Sea
began
NATO naval exercise "Neptune Strike-22" (Neptune Strike-22), which will last until February 4, led by the aircraft carrier "Harry Truman" (USS Harry S. Truman or CVN-75), the flagship of the 6th Fleet of the US Navy . Without a doubt, the Russian side will also observe these maneuvers. And not only with the help of the medium reconnaissance ship "Vasily Tatishchev" (project 864 "Meridian") of the Baltic Fleet, but also with the help of diesel-electric submarines of the Black Sea Fleet of the Russian Navy. The Black Sea Fleet has six diesel-electric submarines of Project 636 Varshavyanka.