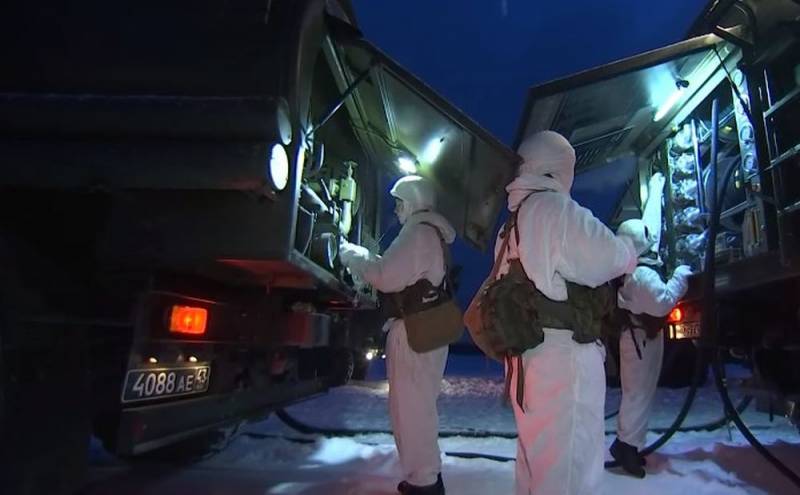 The Russian Armed Forces are moving field filling stations and related equipment to Crimea. This seems logical considering
redeployment
to the peninsula of the latest Russian medium-range anti-aircraft missile systems S-350 Vityaz and
movement
126th Separate Gorlovka Coastal Defense Brigade of the 22nd Army Corps of the Coastal Troops of the Black Sea Fleet of the IMF of the Russian Federation (military unit 12676) towards the border with Ukraine.
A video posted on social media showed a military convoy moving along a public road in the Krasnodar Territory towards the Crimean peninsula. After that, the Telegram channel "Notes of a Hunter" reported that the following were identified in its composition: motor pumping units for fuel MNUG-60, a pumping station for fuel PSG-160 and pipelines for laying fuel supply lines.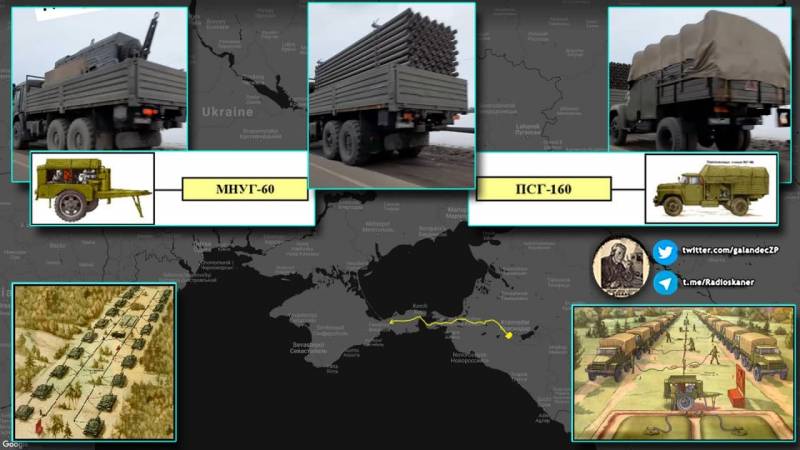 Note that the success of any operation depends on the work of the fuel supply service. Without fuel (fuel), not a single tank will move, not a single plane will take off, and not a single ship will go to sea.
We remind you that in mid-January, from the Eastern Military District in the direction of the western border of the Russian Federation,
toss
airfield special equipment and many associated this with the joint Russian-Belarusian exercises "Allied Resolve-2022". Before that, in December 2021, numerous
Displacement
various engineering
equipment
towards the Ukrainian border, necessary for laying roads and building crossings.