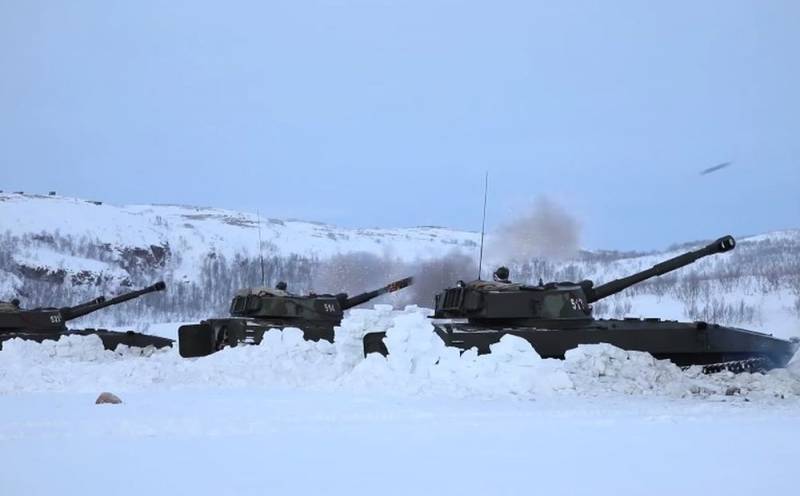 While Kiev continues to urge Western countries not to increase the panic over the "Russian threat", and Moscow assures that it does not intend to "invade" Ukrainian territory, the West continues to whip up hysteria around a "probable Russian attack" on Ukraine.
The head of the US Joint Chiefs of Staff, Mark Milley, and the head of the US Department of Defense, Lloyd Austin, promised at a joint briefing that a new war can be avoided, but if it does start, the consequences will be dire. During this event, the Pentagon recognized the scale of the deployment of the Russian army as unprecedented since the days of the Cold War.
Milli said that Russia has concentrated more than 100 troops near the Ukrainian border. He noted that Washington's anxiety is related to the scale of the observed military preparations.
In terms of scale, scope and number of military, this surpasses anything that has been observed recently. I think to see something similar, you have to look quite far into the Cold War.
- said Millie.
According to Milli, if mobile troops, cannon and rocket artillery, missile weapons systems and the Russian Aerospace Forces unleash all their power on the Ukrainian army, "something very serious will happen," with a significant number of deaths.
Can you imagine what it will look like in densely populated areas... It can be just awful. Can be terrifying
Milly added.
In turn, Austin indicated that the United States is ready to help Ukraine further. Washington has already sent four shipments of military equipment to Kiev, including disposable SMAW-D grenade launchers and anti-tank missiles for Javelin anti-tank systems.
There is still a time and a place for diplomacy. There is no reason for this situation to escalate into a conflict. Putin may order the withdrawal of troops
Austin thinks.
Then Milli had a telephone conversation with the Chief of the General Staff of the Armed Forces of Ukraine Sergei Shaptala. During the conversation, high-ranking military officials discussed "further efforts to strengthen Ukrainian self-defense capabilities."
Before that, the American media, referring to the Pentagon,
told
about the "key indicator" of the imminent "Russian invasion" of Ukraine. Thus, the United States verbally calls for peace, while they themselves are pushing Ukraine to war in the Donbass.