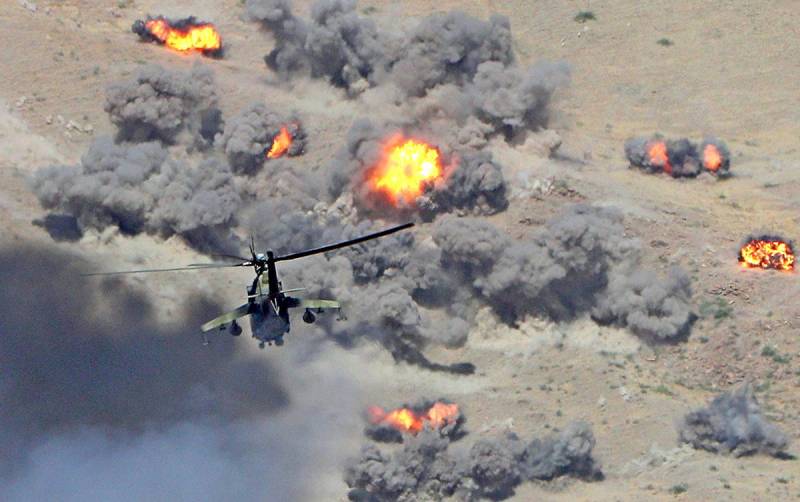 In the West, they continue to actively whip up hysteria around Russia's "probable invasion" of Ukraine. On January 29, the International Center for Strategic Intelligence (ICSI) published another announcement on its Twitter account for foreigners stranded in Ukraine, urging them to leave the country within a week.
Update: We are currently staying at Code Red. Due to events that have taken place since our last travel notice, we recommend that all foreign nationals in Ukraine, without exception, take action and leave the country no later than Saturday 5 February 2022, as the risk to life is currently assessed as "high+" »
– says the publication, to which the previous notice of January 14 is attached.
UPDATE: We remain at Code Red at this time.
Due to developments since our last travel advisory, we are now advising ALL foreign nationals in Ukraine to take steps to leave the country no later than Saturday 5th February 2022 as the risk to life is now being assessed HIGH+ https://t.co/0nSeK5p3q7

— International Center for Strategic Intelligence (@ICSI_OSINT) -
According to the terminology of European and American "intelligence officers" from ICSI, the red level of danger is the penultimate one and indicates a high probability of the outbreak of a military conflict. The last level of danger is black, it is assigned in the event of a war.
Curiously, at the same time, literally simultaneously, the US Embassy in Kiev once again called on the Americans to leave Ukraine. US citizens were offered a road map with a list of countries to travel to. The list includes: Poland, Slovakia, Hungary, Romania and Moldova.
The security situation in Ukraine remains unpredictable due to increased threats of Russian military action and could worsen without warning. US citizens in Ukraine should consider leaving now using commercial or other private vehicles
the diplomatic mission said in a statement.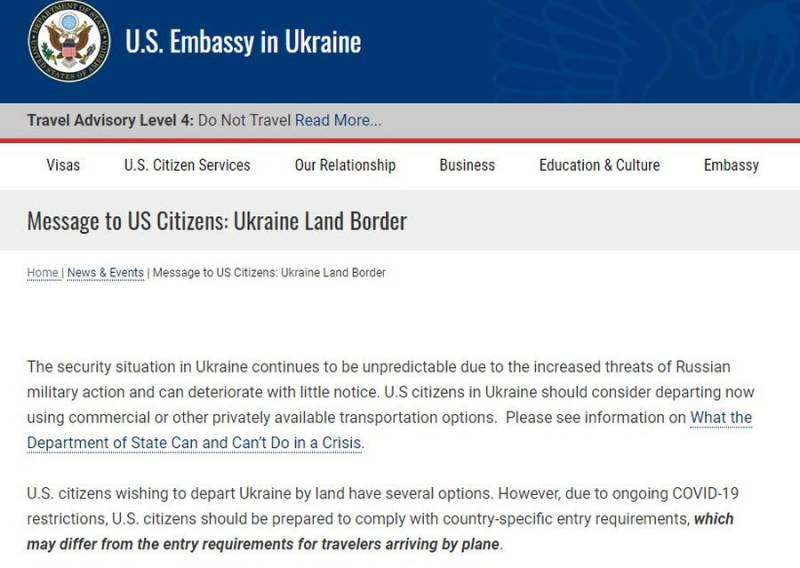 The embassy also warned its compatriots that due to the ongoing COVID-19 pandemic, they must be prepared to comply with the relevant requirements when crossing the border.
All this indicates that the West uses a coordinated set of measures of state and non-state influence on citizens. However, how all these structures will get out of a difficult situation, when Russia does not attack either in February, or in March, or in April and further on the calendar, is not entirely clear.