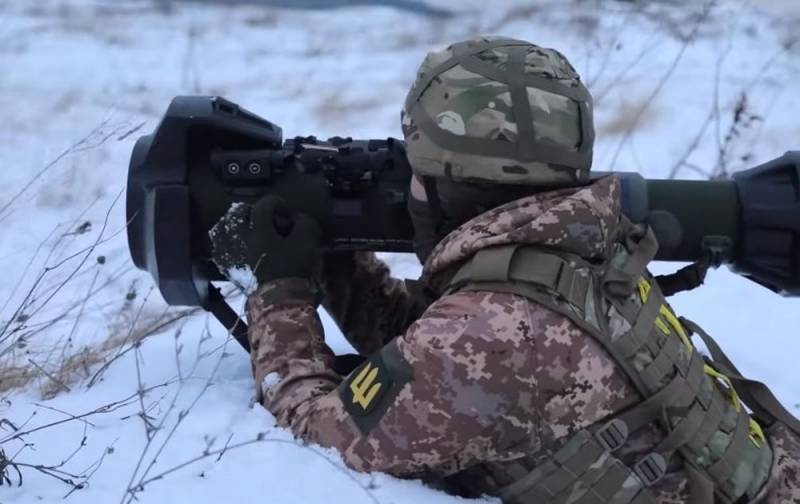 Russia has gathered more than 130 military personnel and a large number of
equipment
. According to American intelligence, now the weather prevents Russian President Vladimir Putin from "attacking" his neighbor. It is difficult to use tanks, because the mild winter did not freeze the ground, the Polish portal o29.pl reported on January 2, citing Ukrainian military and American media.
The publication notes that in the face of the growing threat of "Russian invasion" some countries have decided to support Ukraine with their weapons. Great Britain donated NLAW short-range anti-tank systems to Kiev.
Currently, the Ukrainian military are testing (testing) them at a training ground near Lviv. The soldiers claim that these ATGMs are very effective.
In place of the enemy, now I would definitely not use tanks. If they told me to get into the tank, I would refuse
- quoted the words of the Ukrainian fighter Zinovy ​​​​Tuzhansky, the American television channel NBC on that day.
WATCH: Ukraine troops train to use British anti-tank missiles as Russian threat builds. https://t.co/ymH3kBWzTJ

- NBC News (@NBCNews) -
The Polish publication clarified that the NLAW has a maximum range of up to 1000 meters (effective 600 meters) and weighs 12,5 kg. ATGM operates on the principle of fire and forget. The speed of the ATGM is 200 m / s and the chance of successfully hitting the target reaches 90%. In 2008 it cost £20 per item.
In addition to Great Britain, the United States, Latvia, Estonia and a number of other countries also decided to help Ukraine. At the same time, Germany refused to transfer to Ukraine the 122-mm D-30 towed howitzers, which were in service with the GDR army, summed up the media from Poland.
We remind you that on January 28, the Ukrainian military published their version of what is happening.