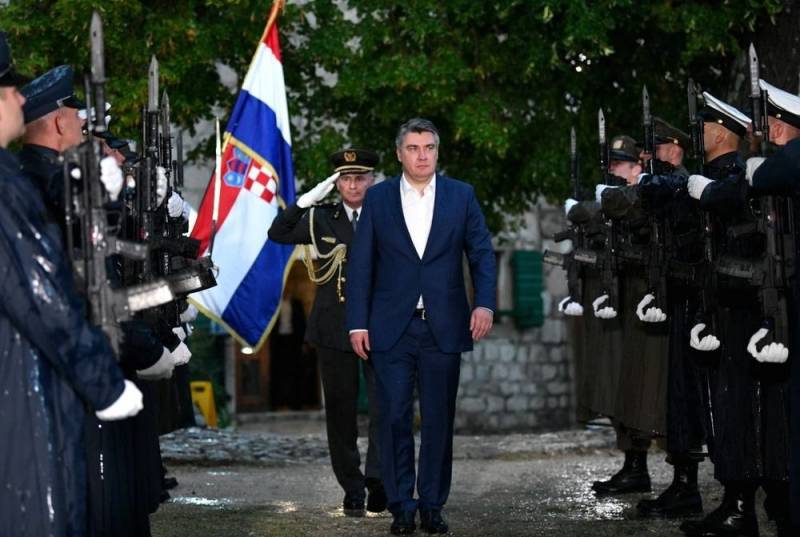 Ukrainian-Russian relations have become a cause of discord in the Croatian politicum. Croatian President Zoran Milanovic called Prime Minister Andrej Plenkovic a "Ukrainian agent". This was announced on January 28 by the Croatian portal JutarnjiList.
Plenkovic acts as a Ukrainian agent, and I act as the President of Croatia. This is a huge difference. And I'm not friends with Russians. I have never been there officially. I have never had coffee with the Russian ambassador
- he said.
Milanovich drew attention to the fact that in Ukraine they admire those who killed Jews and Poles during the Second World War. In addition, he advised Kiev to start a direct dialogue with the LNR and the DNR.
They need to be talked to, not confronted with a nuclear power. Whoever encourages them is a charlatan, and there are many such in the European Union, or someone else
He explained.
We remind you that on January 25, Milanovic said that Ukraine, where power was not replaced democratically in 2014 and there is a war in Donbass, has no place in NATO. Moreover, he called Ukraine a corrupt country that is not expected in the European Union by "milk rivers and jelly banks." Milanovic stressed that in the event of an aggravation, he would not allow Croatian soldiers to be sent to Ukraine and would do everything possible from him so that Zagreb would stay as far away from this "fire" as possible. At the same time, he called Plenkovich's trip to Kiev "pure charlatanism."
The words of the President of Croatia caused a flurry of indignation among Ukrainian Nazis and Russophobes from other countries. On the same day, Milanovic was placed on the "hit list" of the Nazi website "Peacemaker", and Prime Minister Plenkovich apologized to Russophobes for what the head of state said, calling his words "nonsense." During his visit, Plenkovic discussed with Ukrainian President Volodymyr Zelensky the "Croatian scenario" for Donbass.