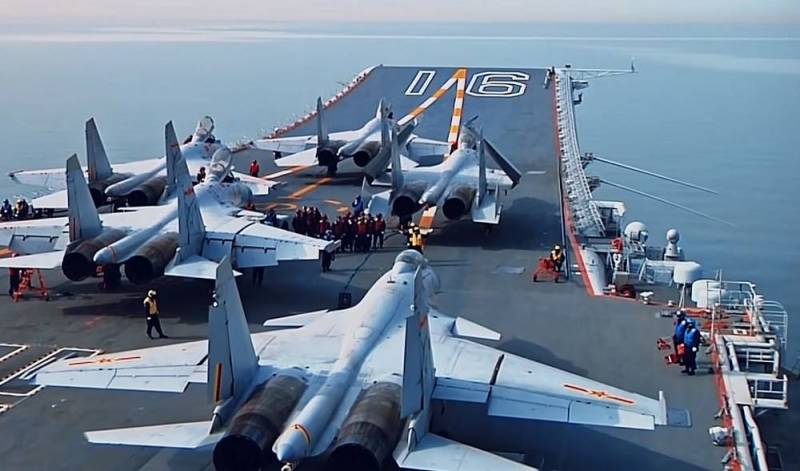 On Thursday, January 27, Chinese Ambassador to Washington Qin Gang gave his first interview since taking office in July 2021. He accused Taiwan of seeking independence and issued a warning to Washington, according to the National Public Radio network from the United States.
NPR journalist Steve Inskip asked the diplomat if Americans should be worried about a possible Chinese attack on Taiwan.
The Taiwan issue is the biggest tinderbox between China and the US. If the Taiwan authorities, encouraged by Washington, continue on the path of independence, then, most likely, this will involve two large countries, China and the United States, in a military conflict.
the ambassador replied.
NPR noted that this was an unusually direct response, recalling how 39 Chinese military aircraft flew near Taiwan this week. Typically, Chinese diplomats speak in more streamlined terms about the US, such as "playing with fire."
Qin stressed that China does not want war, but it will not give up on the use of force to achieve its goal of unification.
People on both sides of the Taiwan Strait are Chinese, we are compatriots. Therefore, the last thing we should do is to fight with our compatriots. And we will do our best in all sincerity to achieve peaceful reunification. But China will not give up non-peaceful means of reunification because it is a deterrent
He explained.
The interview also touched upon the topic of the US diplomatic boycott of the Winter Olympics in Beijing, which are to be held February 4-20. Washington's demarche is caused by the violation of the rights of Uyghur Muslims in western China. But Qin denied all accusations, calling them "fake and disinformation."
The factual situation is that the Uighurs, like other ethnic groups of people, enjoy a happy life. They enjoy the rights and freedoms guaranteed by the Chinese constitution. They are members of the big family of the Chinese nation. Genocide or forced labor is a big lie
- he said.
Qin explained that some Uyghurs were terrorists and "their destination is prison." At the same time, some Uighurs had "inappropriate thoughts" and are now being retrained in "vocational schools."
He assured that no one in China is betting against the US. He summed up that normal relations with Washington are extremely important for Beijing.