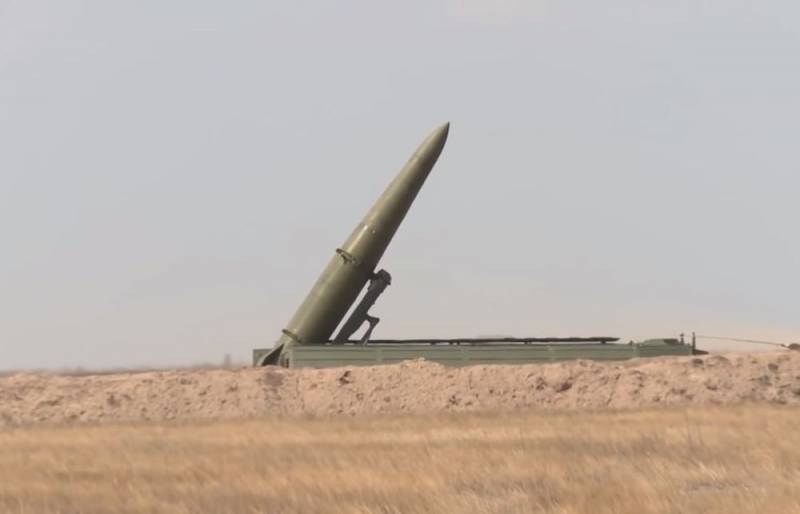 North Korea is doing everything it can to get US attention to get Washington to put Pyongyang at the top of its list of diplomatic priorities. This is stated in numerous publications of the foreign press, where attention is drawn to the incredible frequency of missile weapons tests in the DPRK in recent times.
On Thursday, January 27, the DPRK conducted tests of "tactical guided missiles" of the ground-to-ground class. According to experts from South Korea, it is likely that modified versions (analogues) of the Russian Iskander OTRK missiles were used during launches.
Before that, on January 25, the North Koreans carried out test launches of long-range cruise missiles. South Korean analysts concluded that this was a test of a new type of North Korean missile, which was first presented at the military-industrial complex exhibition in Pyongyang last October.
Prior to this, Pyongyang conducted a whole series of various tests. On January 17, a KN-24 ballistic missile was launched, and on January 14, a KN-23 ballistic missile (both short-range). On January 11, in the presence of the country's leader, Kim Jong-un, a hypersonic missile was tested at a speed of Mach 10, and on January 5, a rocket of an unidentified design was launched, but with a speed of Mach 6.
In 2021, the DPRK conducted "only" 8 test launches. Thus, in 23 days in January 2022 alone, Pyongyang conducted 6 missile tests.
According to sources, at the end of last year, the North Korean authorities were not going to conduct such a number of tests. The plans included only launches of strategic missiles, timed to coincide with public holidays to "fulfill the tasks of the five-year plan."
According to media reports, the DPRK authorities allegedly feel a sense of jealousy, as Washington pushed them into the background, focusing its attention on China and Russia. On January 19, US President Joe Biden did not even mention North Korea during his press conference on his first year in office.