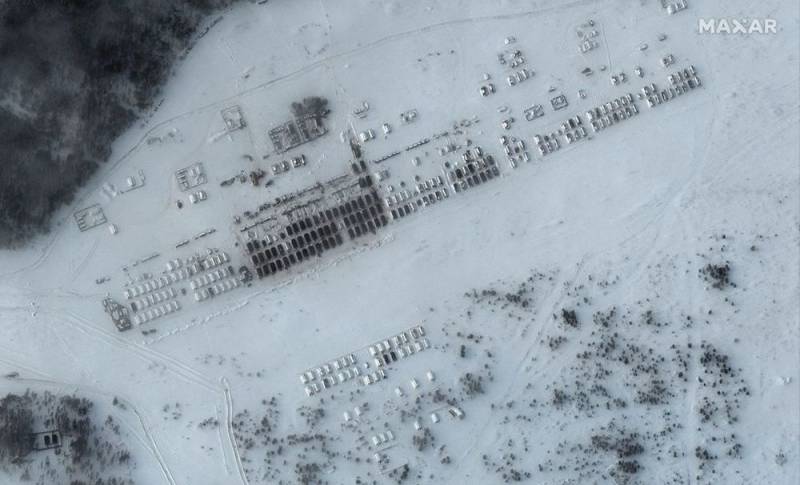 Russia's military build-up near Ukraine has expanded to include blood and other medical supplies needed to help the wounded. This is one of the key indicators of Moscow's military readiness, Reuters reports, citing three current and former US officials at once.
The agency notes that blood stocks can determine the "probability of an invasion" of Ukraine if Russian President Vladimir Putin decides to do so. The disclosure of this information confirms the concern of the United States, since more than 100 thousand military personnel of the RF Armed Forces are already concentrated on the Ukrainian-Russian border, and the number of forces and means continues to grow.
Shortly before this, US President Joe Biden spoke of a "probable strike" from Russia on Ukraine. At the same time, the head of the State Department, Anthony Blinken, said that Moscow could launch an "offensive" on Kiev "in a very short time," the agency added.
The media specified that the US Department of Defense recognized the deployment of "medical support" as an integral part of strengthening the capabilities of the Russian Armed Forces near Ukraine. But the disclosure of blood stocks adds a level of detail that experts say is critical to determining the degree to which Russians are actually combat-ready and willing to fight.
This does not guarantee that there will be another attack, but you definitely will not attack if you do not have this on hand.
- Retired American Lieutenant General Ben Hodges from the Center for Analysis of European
policy
(CEPA), summed up the media.
We remind you that the next round of anti-Russian hysteria in the West about the "probable Russian invasion of Ukrainian soil" began in October 2021. All this time, the "peace-loving" NATO countries are pushing Kiev to intensify hostilities in the Donbass, providing Ukraine with large quantities of weapons, ammunition and instructors.
We also note that London, which occupies a special position, is showing serious activity in the existing confrontation between the West and Russia. British masters of intrigue
want to achieve
military clash in Ukraine between Washington and Moscow.