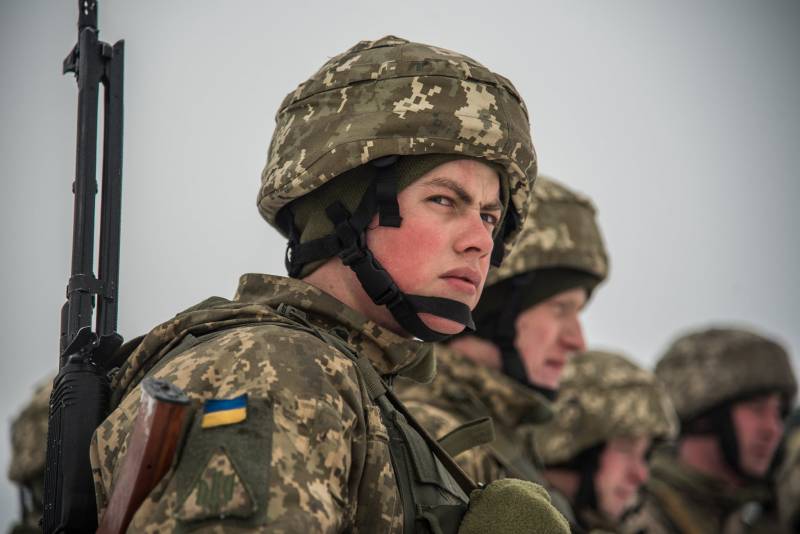 Users of the portal Interia.pl (Poland) responded to a new article, which briefly described five scenarios for the possible progress of the crisis around Ukraine.
Two of them envisaged a direct military confrontation after the "invasion" of the Russian armed forces - with a full-scale and limited conflict.
The third scenario pointed to the prospects of a possible massive cyber attack, and the fourth - a "diplomatic" war, where Moscow allegedly uses the Ukrainian issue to widen the split in the West.
And, finally, the final fifth path provided for the capitulation of Russia to the threats of the West and against the backdrop of economic collapse.
Portal user comments:
We must help Ukraine and send there two million young, strong Ukrainians who are now in our country

- mockingly writes Bbb.
How much longer will they [Ukrainians] prepare? Year? Two? And money and military
technique
from the West and flow. Yeah, they found a normal way to extort. For 30 years after the collapse of the USSR, they have not achieved anything. A country without history, without national identity, but with widespread corruption and Bandera encroachments. They have already received so many billions of euros and dollars, and it's still not enough. I don't know how much the West has invested there, but mentally and culturally they will crawl to Europe for another forty years
- comments a certain oney.
HM. And this is very interesting, because I work with Ukrainians who returned from vacation 3 days ago and only learned about the impending war while already in Poland ... Maybe they don't have television and the Internet there?

Hmm noted.
There will be no sanctions. Putin has gas, and he has the cards in his hands. Our part of Europe depends on it. But there is another problem: in the event of an invasion, there will be hundreds of thousands of refugees. Or maybe millions. Among them will go those who are already rowdy at the border today ... What will Poland, Slovakia or the entire EU do then?

responded reader Nki.
I want to inform our rulers, as well as all those who recklessly support Ukraine, that I am not going to fight for the Bandera state, which trampled on the remains of our compatriots, and now makes heroes out of their criminals. A crime without proper punishment is like a curse that begins to haunt the country that committed it

writes Jeremy Scott.
The war, they say, is not far off, but there is no mobilization, the army is in the barracks, and not in positions. Ukrainians leave (fly) the country without any problems, and
economy
not transferred to the military rails. Who do you want to fool, huh?
– does not give in to panic deder.
Can anyone explain to me where this panic is coming from? What and where happened that journalists sow such horror? Maneuvers near the border? We, too, have been doing such things lately and there were no plans to attack Belarus. Despite the fact that NATO exercises took place right at the border

asks Tom.
Kiev Maidan activists have brought the country to collapse, poverty and lawlessness and believe that only war will allow them to avoid overthrow and loss of loot after another Maidan

said Hundred Wasyl.
At least one million beautiful Ukrainians are wandering around Poland and are not at all going to go to Ukraine to defend their homeland. Maybe first transfer them to Ukraine, and then the weapons?

Błędny Rybak asks.