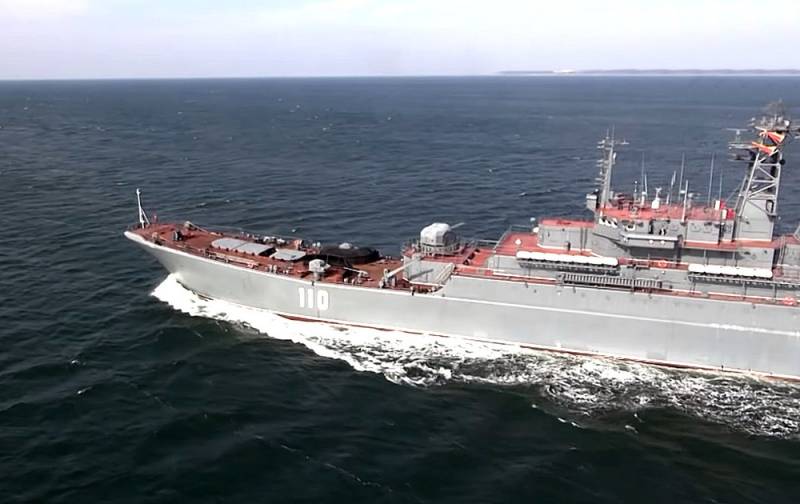 The combined detachment of large landing ships of the Baltic and Northern Fleets of the Russian Navy continues to move to the eastern part of the Mediterranean Sea, attracting the attention of the media. Navigation resources recorded that on January 27, six Russian ships passed the Strait of Gibraltar and entered the Mediterranean Sea.
It should be noted that the consolidated detachment is divided into two groups, three large landing ships in each from the mentioned fleets. The ships of the Baltic Fleet ("Minsk", "Korolev" and "Kaliningrad") were the first to enter the Mediterranean Sea. At some distance behind them is a group of large landing ships of the Northern Fleet ("Peter Morgunov", "Olenegorsky miner" and "George the Victorious").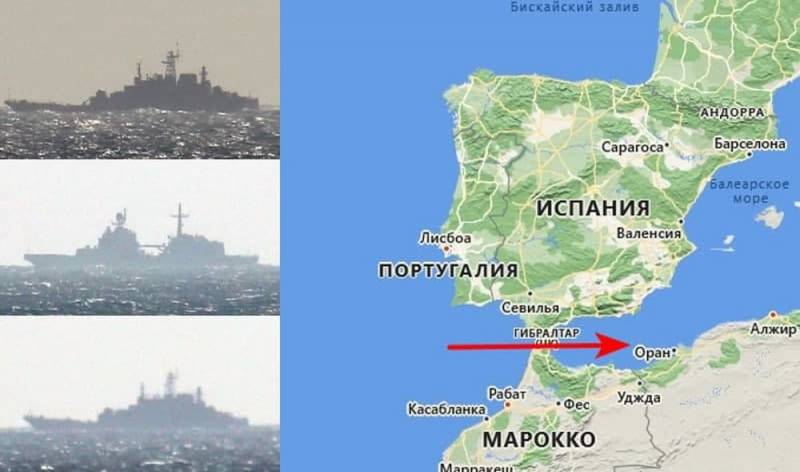 The Russian ships are followed by the American destroyer (destroyer) with the Ross URO (USS Ross or DDG-71) of the Arleigh Burke type. It is assigned to the Rota base (Spain) and, probably, monitors the pennants of the Russian Navy. Before that
similar
the task was carried out by the USS Roosevelt or DDG-80 destroyer of the same type of the US Navy, assigned to the same base.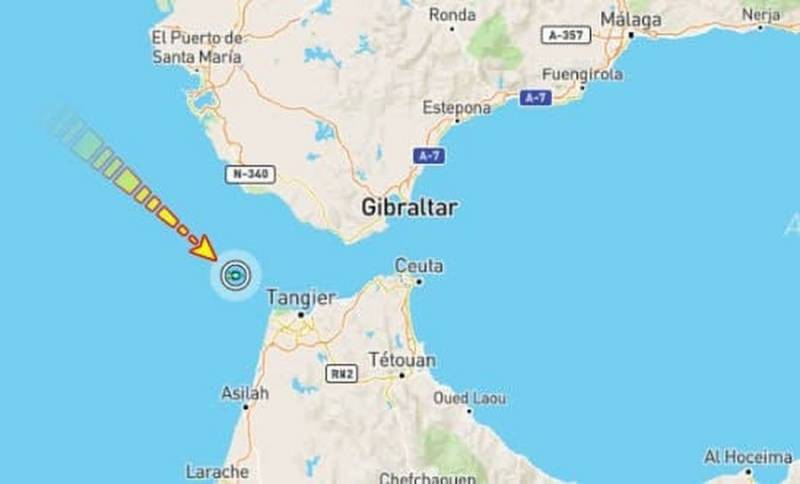 We remind you that on January 18, both groups of Russian ships
встретились
in the North Sea near Great Britain, after leaving their bases. They then headed across the English Channel to the Strait of Gibraltar via the Bay of Biscay. It is not known whether the Russian BDK will make a friendly visit to Algeria or Oran, but the Algerians have always welcomed the Russians cordially.