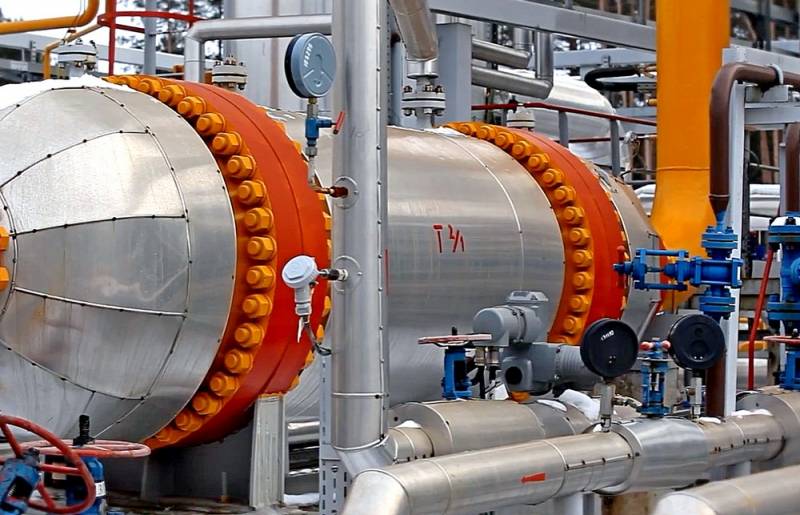 At the request of the German authorities, Nord Stream 2 AG established its "daughter" in Germany, which will be the owner of a piece of the Nord Stream 2 pipeline. This was reported on January 26 by Nord Stream 2 AG on its website, referring to German law.
The company received the ironic name Gas for Europe ("Gas for Europe"). This name, as it were, says that the Nord Stream 2 gas pipeline is needed not only by Russians who want to sell "blue fuel", or by Germans who are ready to buy raw materials - it is important and necessary for all Europeans, i.e. they should all be interested in him, not at war with him. The gas transmission company Gas for Europe GmbH is headquartered in Schwerin (Mecklenburg-Western Pomerania) and Reinhard Ontied has been appointed Managing Director.
The new company will become the owner and operator of the 54-kilometer section of the Nord Stream 2 gas pipeline located in German territorial waters and the site of onshore facilities in the city of Lubmin as an independent operator of the transport system in accordance with the German energy law
- indicated in the communique.
It should be noted that in November 2021, the German Federal Network Agency (BNA) announced that it was suspending the certification of Nord Stream 2 until a subsidiary of Nord Stream 2 AG materializes in Germany, which will manage a small part of the gas pipeline near Germany (all remaining 1150 km remain with Nord Stream 2 AG). After that, the agency has repeatedly indicated that it will resume the certification process after the completion of the transfer of assets to the German "daughter" Nord Stream 2 AG and verification of documents. In December 2021, the head of the BNA, Jochen Homann, informed that he expects a decision on Nord Stream 2 to be made no earlier than the second half of 2022.
The United States, Great Britain, Poland, Ukraine and the three Baltic "tigers" are actively opposed to the pipeline. They strongly oppose the commissioning of Nord Stream 2.