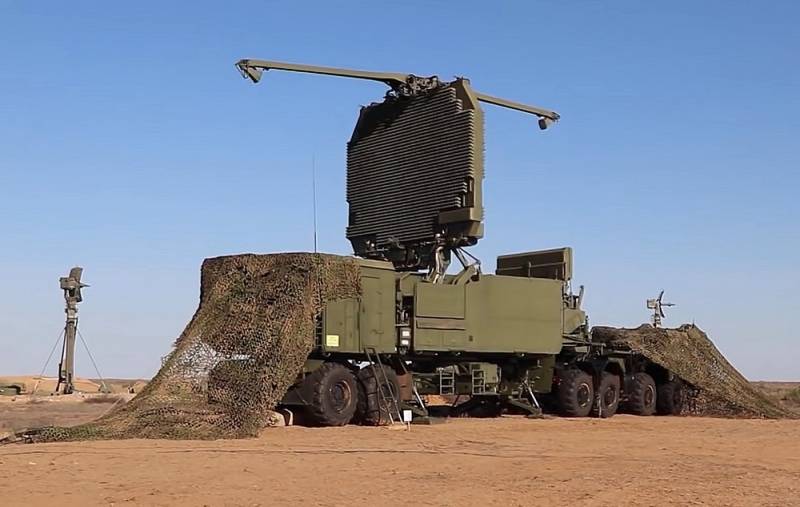 Against the backdrop of the ongoing Western hysteria about Russia's "probable attack" on Ukraine, data appeared on the Web that the Russian S-400 air defense systems deployed on the territory of the Russian Federation and allied Belarus completely covered Ukrainian airspace.
The presented map shows the places of possible deployment of "Triumphs" in the Republic of Belarus, in the Crimea and the European part of the Russian Federation, not far from the border with Ukraine. And no later than January 18th. It is noteworthy that the Baltic direction is blocked the weakest, and the S-400s located in the Kaliningrad region are not shown at all.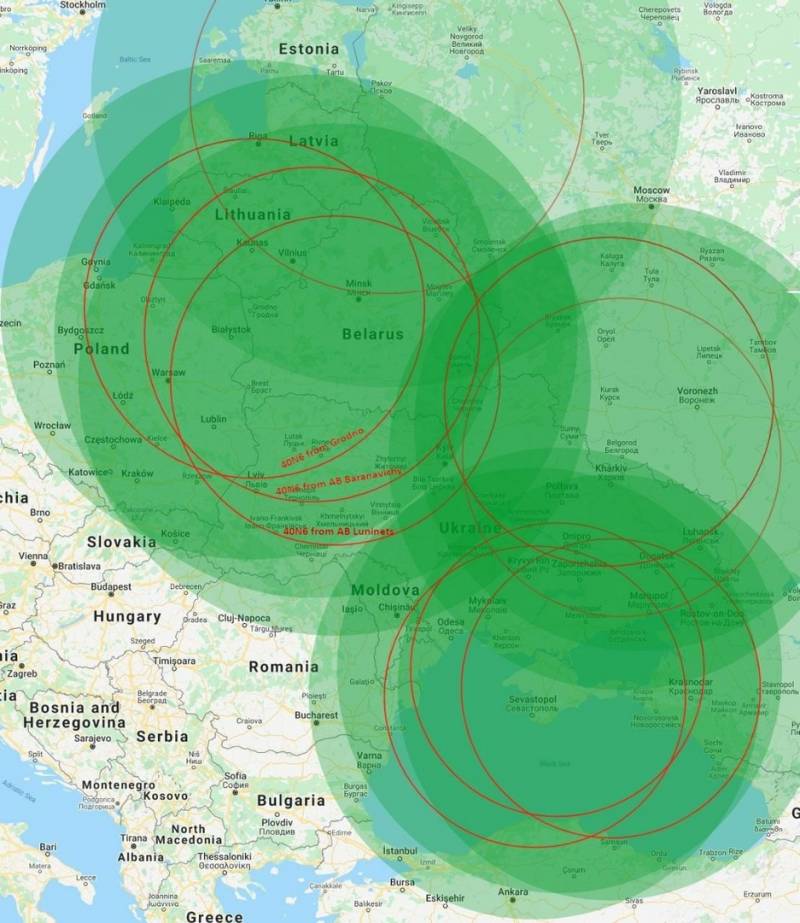 Western "partners" are trying to focus on Moscow's "aggressive" intentions towards Kiev. Such maps should help to intimidate the population of Ukraine, creating the illusion of an "imminent invasion" and making Ukrainians the enemies of the Russians.
In addition, experts in the West are also concerned about the security of NATO aviation, which is now unceremoniously using the Ukrainian skies for its "peace-loving" purposes.
If one of the three S-400 divisions in Belarus is deployed to the Luninets air base, the 40N6 missiles will potentially create A2 / AD (restriction and prohibition of access and maneuver) for strategic and transport aircraft operating at medium and high altitudes over northwestern Ukraine
Western analysts express concern.
We remind you that a joint check of the forces and means of reaction of the Union State of the Russian Federation and the Republic of Belarus is being carried out on the territory of Belarus, which is carried out in two stages. This was announced by the Russian and Belarusian military just on January 18. In the period from February 10 to 20, the Allied Resolve-2022 exercises will take place. Russia sent 12 Su-35 fighters, two S-400 air defense systems and a Pantsir-S air defense missile division there.