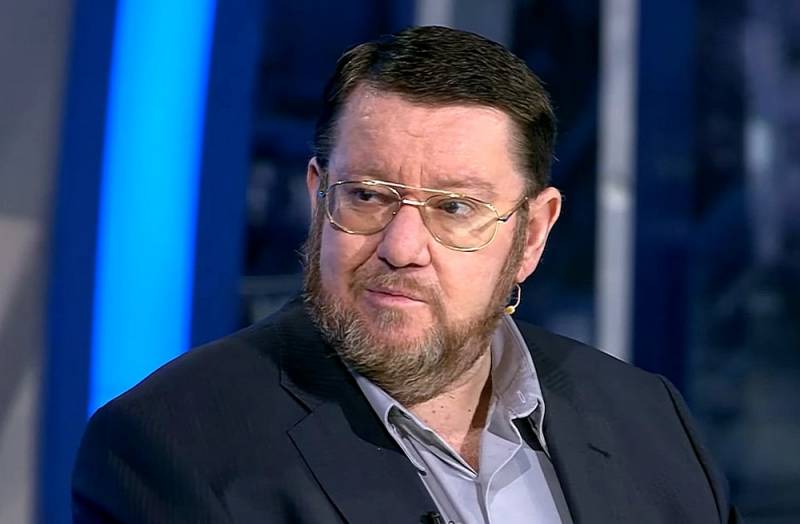 On January 25, US President Joe Biden said that if Russia "attacked" Ukraine, then personal sanctions could be imposed against Russian counterpart Vladimir Putin and the Americans would increase their military presence in Poland, Romania and other states of NATO's "eastern flank". Russian political scientist Yevgeny Satanovsky assessed the threats of the owner of the White House.
According to the expert, Biden's statement proved that he no longer controls the processes in his own country. He demonstrated that
policy
The United States has become completely unpredictable, completely entangled in itself.
Biden's words are an element of some general theoretical propaganda nonsense that violates all norms of behavior. Apparently, the United States has ceased to adhere to the norms of decency and finally turned into a political bum
he told the newspaper
"Sight"
.
The political scientist expressed sincere surprise at what kind of restrictions could be imposed on the President of the Russian Federation by the Americans.
What sanctions against Putin personally can be introduced? Will he be banned from owning palaces in New England? As far as I understand, he has no real estate there, and it is not clear who needs it there at all. Putin will no longer be allowed to come to the US? Will he be banned from watching American films? Use iPhone?
the expert asked.
He believes that the United States has long been waging an undeclared war against Russia, trying to destroy the Russian state, but they are embarrassed to admit it. Washington uses every opportunity to harm Moscow. Therefore, the President of the Russian Federation must decide whether to perceive the above sanctions as tantamount to an official declaration of war.
The expert recalled how, about two decades ago, he talked with the former head of the US State Department, Condoleezza Rice, and told her about the "red lines", the violation of which Moscow will never forgive. He summed up that today the Russian Foreign Ministry is talking about "red lines", but they have long been violated by the Americans.