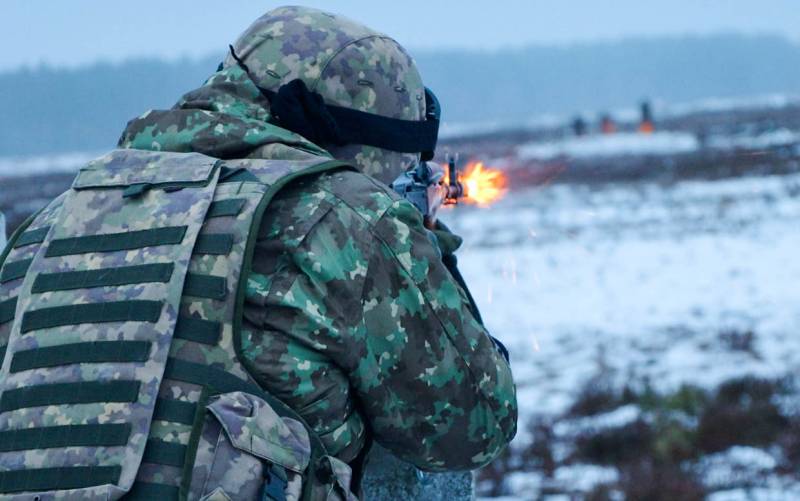 Czech military expert Lukasz Vizingr assessed the Russian foreign
policy
on the site iDNES.cz.
He believes that the main problem of the impending conflict in Ukraine lies in the different perception of the entire global configuration in Russia and in the West.
It seems to us naive and paradoxical, but the Russians are deeply convinced that they are defending themselves. They truly believe they are in danger. They see all their strategy, all their actions, as strictly defensive.

Wiesinger says.
He pointed out that the Russians really believe that the North Atlantic Alliance poses a threat to them. Military cooperation between NATO and Ukraine - too. The Russians are convinced that steps must be taken to keep Ukraine from cooperating with NATO. They want Ukraine to stop cooperating with the West and start behaving more pro-Russian.
Lukasz Wiesingr admits that all of Russia's designs are aimed at avoiding again being the target of a surprise attack from the west, which the Russians have faced many times in history. That is why the Russians are trying to have as much territory as possible between themselves and a potential enemy. The territory, which will turn out to be either neutral or "under the direct control of the pro-Russian regimes."
From their point of view, this is protection, but from our point of view, Russia behaves like an aggressor. Our point of view is that Russia is intimidating Ukraine. But they see it differently. According to them, Ukraine cooperates with NATO, buys Western weapons and Western military advisers work there.

Wiesinger says.
Vizingr also assessed the current military power of Russia. According to him, in the current situation, the Russian army would have coped with the Ukrainian armed forces in a classic conventional conflict.
The political scientist also answered the question of whether the Czech Republic should recall the embassy staff from Kiev due to the threat of an armed conflict.
From the point of view of the issue of security alone, this would be appropriate, because there is a threat. But it would also be a negative signal, a kind of self-fulfilling prophecy. Because if the Western states started recalling their diplomats en masse, the Russians might regard it as the West or Ukraine preparing for some kind of aggression.

added the researcher.
He also acknowledged that in the Ukrainian elite, both political and military, there are people who can be described as nationalists and even neo-Nazis.