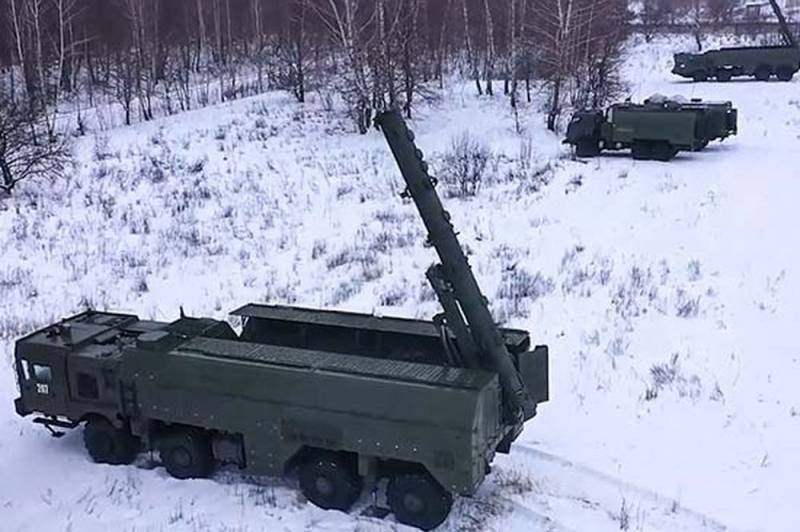 The observed Russian military build-up around Ukraine, within a radius of 250 km, suggests that the Russian leadership has ordered its troops to prepare for a large-scale invasion of Ukrainian territory. This is stated in the report of Michael Kofman, a leading specialist on Russia from the US Naval Research Institute, which he made at a seminar at the Center for International Security and Cooperation at Stanford University.
It will be a large-scale military operation
- the analyst thinks.
Kofman outlined how the said operation would take place. He believes that it will involve: aviation, ships and marines, operational-tactical missile systems, cannon (including long-range) and rocket artillery. Thus, the entire territory of Ukraine may be affected.
I am very skeptical that the goal of the Russian military operation will be territorial gains. Although it cannot be ruled out that they may seriously consider the option of dividing Ukraine. This is the worst case scenario and it definitely exists.
- he specified.
In his opinion, there are several scenarios for the development of events: a limited strike and a large-scale operation. Limited strike - the use of artillery and aircraft with the threat of a large-scale ground invasion. But this tactic is uncharacteristic of the Armed Forces of the Russian Federation, therefore it is unlikely.
Large-scale operation - the destruction of the potential of the Armed Forces of Ukraine and forcing Kiev to capitulate on Moscow's terms. In such a scenario, the Russians will have to take control of the territory in order to ensure the security of the supply of their troops. The Ukrainian coast of the Black and Azov Seas, as well as all the lands on the left side of the Dnieper River, may be under the control of the RF Armed Forces. In addition, this territory is likely to have its own government, as it was already 100 years ago.
Other, much more limited options, I regard as very unlikely or deeply impractical, or because it is impossible to determine
political
the purpose they might serve, or because the cost of these more limited types of operations would actually be much higher
- he added.
The expert stressed that the military of different countries can look at the same things differently. Therefore, the Russians will proceed from their own calculation of the potential, balance of power, costs and risks associated with the operation.
At the same time, politicians who receive information from the military generally have their own special approach to what is happening. They think differently and make decisions based on their conclusions. So when analysts assume that politicians act solely on the basis of data provided by the military, they are almost always wrong.
Politicians may have their preferences (optimistic or pessimistic). This is what influences the final decision. Therefore, sometimes politicians come to the conclusion that the operation will not last long, and its cost will be low, even if the military has the opposite opinion, the expert concluded.