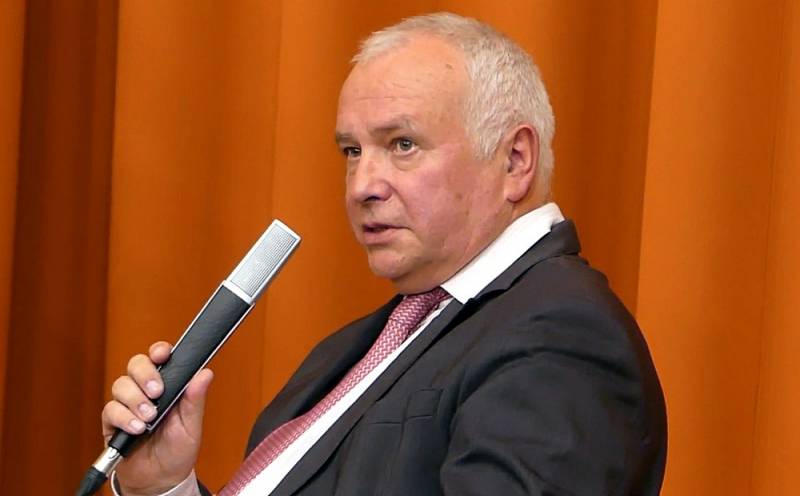 The world is on the verge of a possible war, which could involve Russia, the US, Ukraine and other European countries. According to the German political scientist Alexander Rahr, Moscow is trying to defend its own security in this conflict by stopping NATO's eastward expansion, while the West is trying to push Russia into the Asian region.
The final battle for world domination is coming, no more and no less! The denouement goes around Ukraine
- the expert noted in his telegram channel.
At the same time, according to Rahr, AUKUS, the military bloc of the United States, Great Britain and Australia directed against China, is becoming increasingly important. However, this alliance also operates in Europe, since the "Anglo-Saxons" are pursuing a different
policies
than France and Germany. Thus, Paris and Berlin are not ready to give up their right to veto Ukraine's accession to NATO, while London and Washington support Kiev's Atlanticist aspirations.
Moscow proposes the construction of a new European security system that would take into account the interests of the Russian Federation, and many in Europe are ready to take these steps. But the United Kingdom and the United States do not want to allow this, and the states of Eastern Europe are on their side, which greatly complicates the situation.
This is the terrible danger of the current conflict, this is the essence of the mass hysteria that the transatlantic media in the West are developing, trumpeting the Russian attack on Ukraine
- says Alexander Rahr.
Another gulf between the position of Germany on the one hand and AUKUS on the other is the issue of a possible disconnection of Russia from the SWIFT system and other serious anti-Russian sanctions. Berlin opposes such measures, as the Germans are set to develop
economic
relations with Russia and support Nord Stream 2.
The German analyst is confident that the current conflict must be resolved through diplomacy through the Normandy process. Rar considers the obstacle from AUKUS to the Minsk format one of the worst scenarios for the development of the situation.