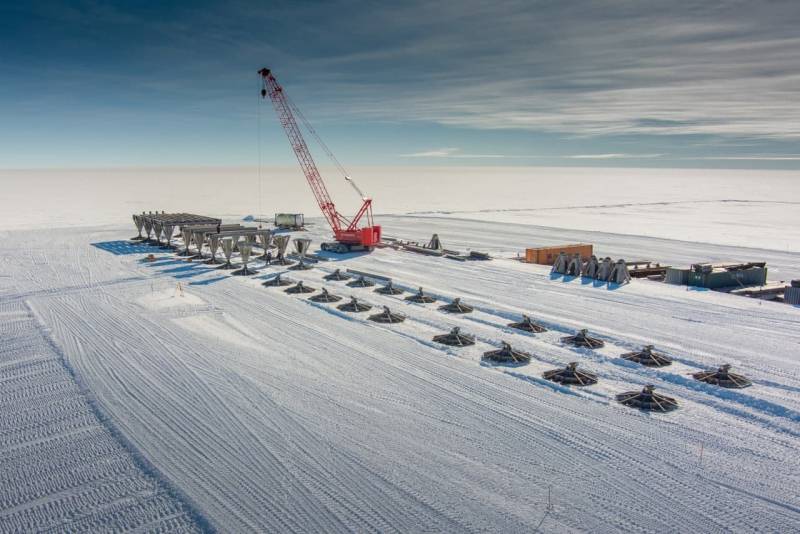 On the territory of the Soviet Antarctic station Vostok, founded in 1956, work is underway to assemble the latest wintering complex. Installers using cranes installed 36 supports 3 meters long each, which in the future will allow the station to remain uncovered with snow for many years.
At the moment, the platform of the complex is being installed on the foundation, where within three years, according to a special
Technology
specialists were engaged in the compaction of the snow cover. The foundation slab is 200 meters long, 120 meters wide and 3 meters thick.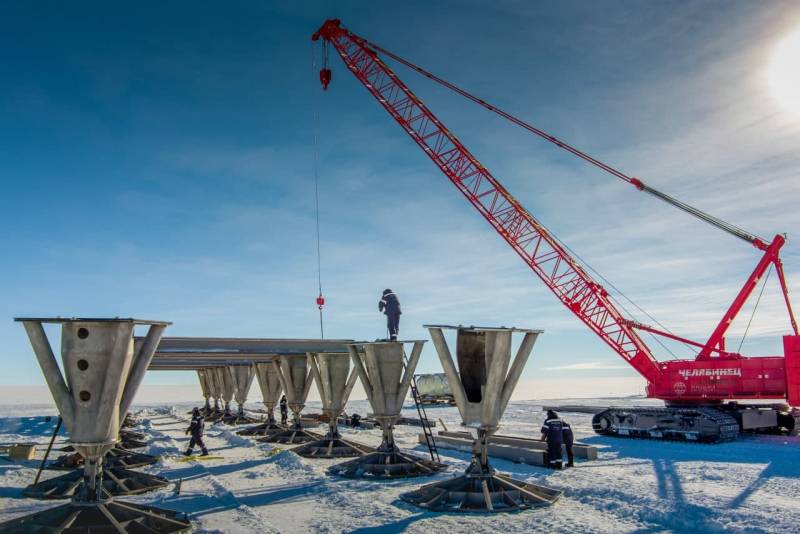 All the main cargoes for the assembly of the complex were previously transported to the Progress station by the Andrey Osipov and Cape Dezhnev container ships with the assistance of the Kapitan Khlebnikov icebreaker and the Yaroslav Mudry tanker. Delivery of goods to the installation site of the facility is carried out by sledge-caterpillar method at a distance of 1460 km. By the end of this season, the assembly of the base platform will be completed, and work on the entire complex is planned to be completed in four years.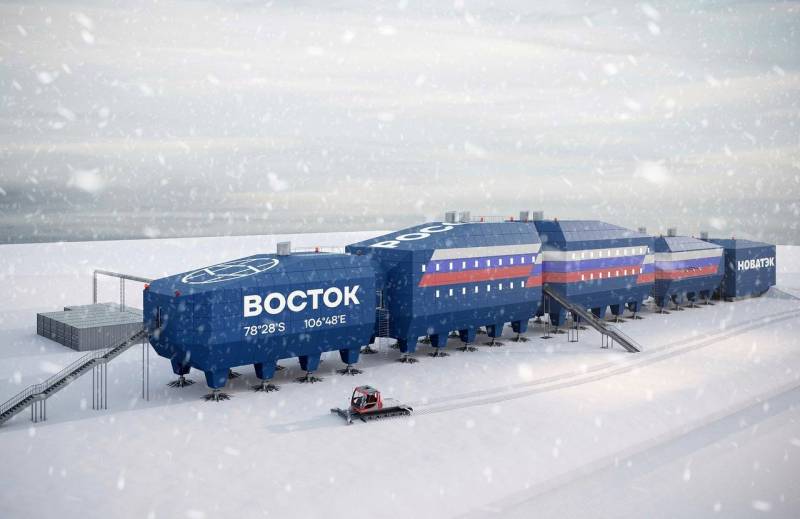 The new wintering complex will include five modules: two service and residential buildings, a building with diesel generators and a water storage and purification system, a garage and a warehouse with a spare generator set. The complex will be 140 meters long, 13,5 meters wide and 17,5 meters high. The facility is designed to employ 15 people during wintering and 35 people during the season.