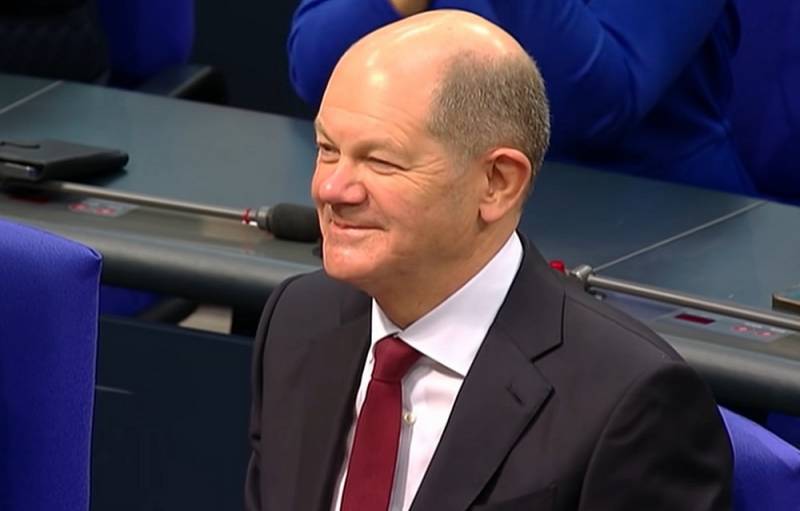 With the coming to power of Olaf Scholz, Germany not only did not become more obedient to the United States, on the contrary, its external
policy
has already undergone some changes and alienated Berlin from Washington, writes the American newspaper The Wall Street Journal.
"Torn" between West and East against the backdrop of a global confrontation between the United States and Russia, Germany made a choice in favor of its own national interests, which caused the disappointment of the American authorities. A clear indicator of this was Berlin's unwillingness to facilitate the supply of arms from the US and Britain to Ukraine.
The British stated that they themselves did not request permission to use the airspace of Germany for the delivery of military cargo in the interests of Kiev, but this was done precisely because of the expected refusal of Berlin
- the newspaper writes.
Another factor in the lack of cooperation between Germany and the United States, the WSJ calls the Nord Stream 2 gas pipeline. Despite Washington's desire to block this energy project, Scholz is of a completely different opinion. The chancellor insists on the need for a clear distinction between politics and
the economy
, urging not to involve Nord Stream 2 in the conflict between the two powers.
Washington is no less concerned about Berlin's desire to expand economic ties with China.
Berlin at all costs intends to maintain its exports to China, which reaches 150 billion dollars a year. At the same time, Germany forgets about the common "democratic front", destroying the established world order
says the newspaper.
As an example, the media cites the recent conflict between Lithuania and China, where, instead of supporting its "Baltic comrade", Berlin took the side of the "Asian tiger", demanding that Vilnius cede to Beijing.