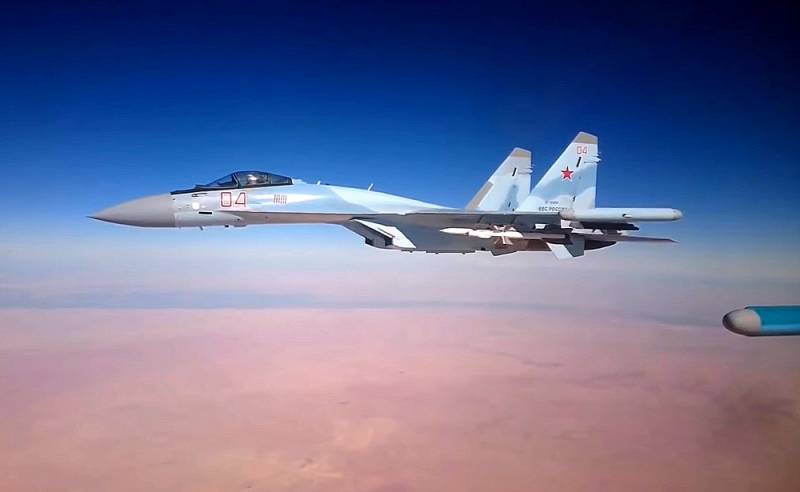 The Russian Aerospace Forces have transferred to the Syrian air base T-4, located between Palmyra and Homs, a link of fourth-generation multi-role fighters MiG-29. The purpose of the transfer of aircraft is to patrol the Palmyra-Abu-Kemal and Palmyra-Deir ez-Zor roads and adjacent regions.
Thus, Moscow is significantly building up its military grouping in Tifora to more effectively counter the threats.
Russian MiG-29s on T4

© https://t.co/gfewxQRk2h pic.twitter.com/gblxaeaXKt

- GodnotA (@mahmud_aheli) -
It is likely that the transfer of the MiG-29 to the T-4 is connected with the situation in Hasek (fights between Kurds and jihadists of the Islamic State, a terrorist organization banned in Russia) and the activation of IS units in the Syrian desert.
Meanwhile, Russian military aviation, along with Syrian counterparts, conducted patrols over the Golan Heights and in the southern zone. Su-34, Su-35 and AWACS aircraft A-50, operating from the airfield in Khmeimim, took part in the operation from the Russian side, MiG-23 and MiG-29 from the Syrian side, taking off from the airfield in Damascus. The Russian Aerospace Forces practiced air strikes, while the Syrians provided the necessary support. It is noted that Russian aircraft have not yet operated so close to the Israeli border.
In addition, the Russian Aerospace Forces, together with the Syrian government army, began to practice joint night flights using lighting ammunition. The purpose of such operations is the timely detection of enemy firing points and terrorist training camps and their destruction with the help of air and artillery strikes.
So, on the night of Friday to Saturday, January 22, aerial reconnaissance was carried out in the Jabal Zawiya region. Near the city of Kansafra, the planes found two firing positions equipped by terrorists with multiple launch rocket systems, which were later destroyed by artillery installations of government troops.