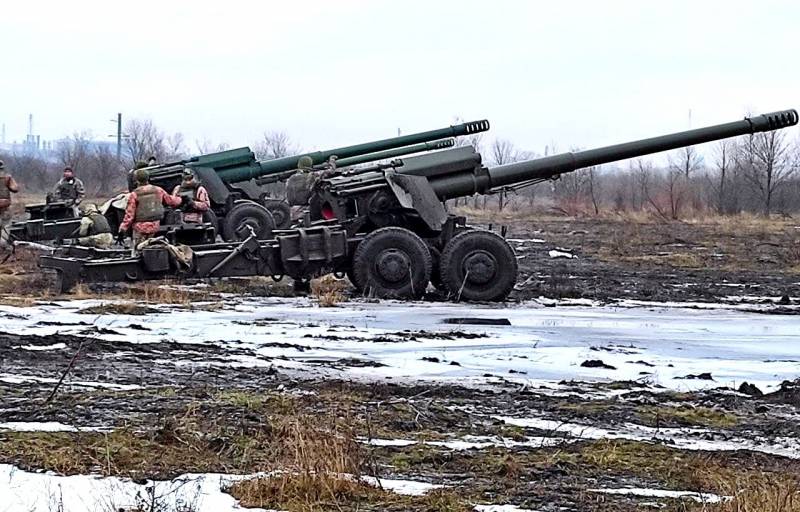 Patrick Lancaster, a former American military man and now a blogger and journalist who has visited Crimea and Donbass, predicts that a big and "hard" war awaits Ukraine, which will begin "soon." As a justification for the hypothesis, he cited 10 factors in his Telegram channel that indicate the approach of these tragic events.
Ten events reported this week make me think Donbass could soon be drawn into a major war
- says the publication.
1.
The day before it became known that the American embassy in Kiev "requests the evacuation of personnel" amid fears of the outbreak of war.
2.
Washington accused Moscow of preparing a provocation - a "false flag attack" that would serve as a pretext for an "invasion."
3.
The US Embassy in Kiev reported that the Americans delivered to Ukraine a consignment of weapons, including ammunition, with a total weight of about 90 tons.
4.
Washington pledged to transfer Mi-17 helicopters (Russian production) to Ukraine under the Excess Defense Articles program. Previously, they planned to transfer them to the authorities of Afghanistan, but now this is impossible.
5.
The self-proclaimed DPR accused Kiev of preparing a provocation - a "terrorist attack under a false flag", which will serve as a pretext for launching an offensive by the Armed Forces of Ukraine in the Donbass.
6.
President of Ukraine Volodymyr Zelensky addressed the people regarding the Crimea and Donbass, in which he expressed his conviction that "very soon" there would be a "restoration of the country's territorial integrity."
7.
Almost all Western countries recommend their citizens not to visit Ukrainian territory and make statements that the Russian Federation may soon launch an invasion of Ukraine from different directions.
8.
London sent 30 of its elite military and 2 anti-tank weapons to help Kiev.
9.
US President Joe Biden threatened Moscow with a "catastrophe" if it "invaded" Ukraine, believing that "Russia will inevitably attack."
10.
There have been reports that employees of the Russian embassy in Kiev and the Russian consulates in Ukraine, as well as their families, have been evacuated or should leave Ukraine one of these days.
This week, negotiations in the Normandy format will be held in Paris with the participation of advisers from the Russian Federation, Ukraine, France and Germany. Perhaps this is the only thing that can keep the region from another war. We can only hope this helps
He summed up.