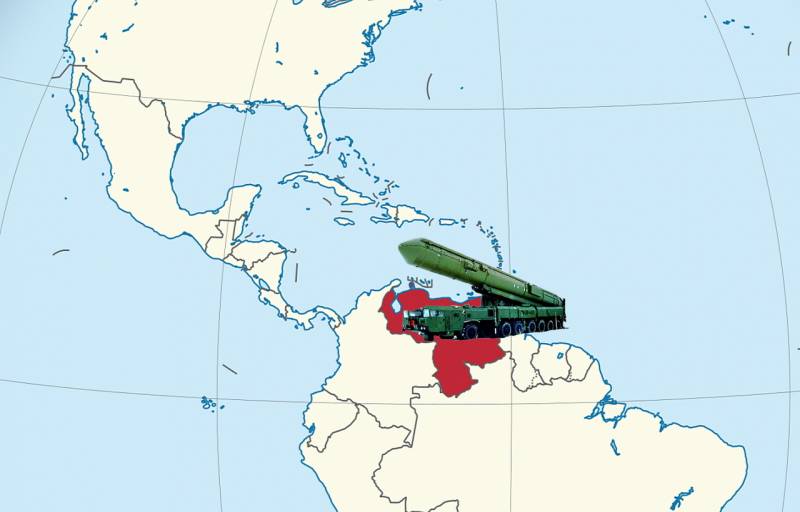 The Bolivarian Republic of Venezuela can and is ready to provide military
technical
Russia's help in the fight against the United States in the deterioration of relations between Moscow and Washington. Russian Ambassador to Caracas Sergei Melik-Bagdasarov spoke about this on January 22 during the broadcast on the Soloviev Live YouTube channel.
He noted that the aforementioned South American country, in the event of increased US pressure on the Russian Federation and aggravation of Russian-American relations, will increase military cooperation with Moscow, while using port and other infrastructure on its territory. He clarified that at present Russian military specialists are increasing the defense capability of Venezuela (they are engaged in the repair and maintenance of military equipment).
Melik-Bagdasarov stressed, answering questions, that the Venezuelan people want to be sovereign, and not live according to instructions from the United States or other countries. Venezuelans themselves want to choose with whom to be friends and how to live.
The ambassador clarified that the Americans want to see in the Western Hemisphere only countries that are subordinate to them. Therefore, they regard any independent country as a challenge and a danger to themselves.
As for the rumors in the West about the existing two military bases of the Russian Federation in Venezuela, it is enough just to look into the constitution of this South American country. It directly states that there can be no military bases of foreign states on the territory of Venezuela. At the same time, 7 US military bases are located on the territory of neighboring Colombia.
From the first minutes of the hysteria that occurred after the words of Deputy Foreign Minister Sergei Ryabkov (about the likelihood of deploying Russian military infrastructure in Venezuela or Cuba) in the West, in America, I received calls from Venezuelan
policy
and members of the Cabinet of Ministers, I met with them, and they spoke about their unambiguous and generally unhesitating support, since they have gone through all this and are going through with us
- he added.
Melik-Bagdasarov recalled that the MTC agreement between Moscow and Caracas has existed since 2001. He pointed out that relations between Venezuela and Russia will only grow. The dialogue between the facilitator and the interviewee begins on the video at approximately 2:39:00.