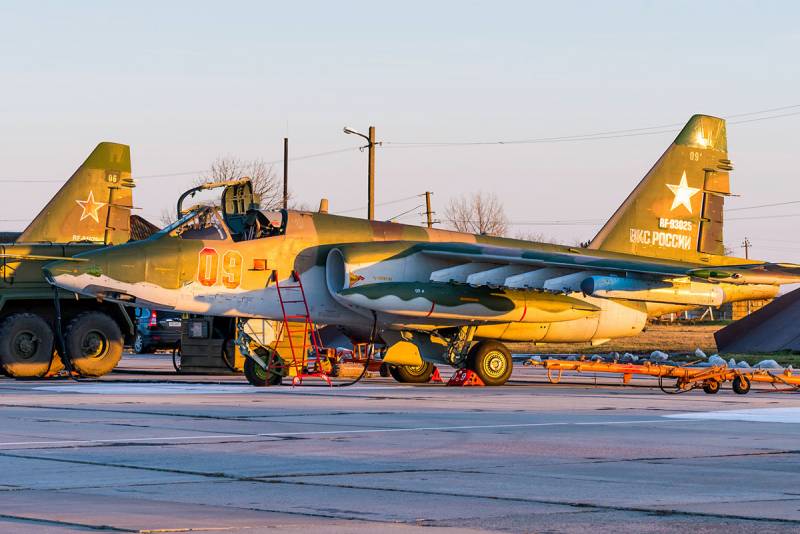 Became known the details of what other Russian combat aircraft, in addition to previously
announced
Su-35S fighters will be involved in testing the forces and means of reaction of the Union State of the Russian Federation and the Republic of Belarus and will take part in the joint Russian-Belarusian exercises "Allied Resolve-2022". These maneuvers should take place between 10 and 20 February.
Navigation resources have recorded that approximately 11 Su-25SM subsonic attack aircraft have begun to relocate to the territory of Belarus from the Chernigovka air base of the Eastern Military District. The military airfield is located in the Far East of the Russian Federation, on the southern outskirts of the village of Chernigovka in the Primorsky Territory. It deploys aircraft and helicopters of the Russian Ground Forces, in particular the 18th Guards Assault Aviation Regiment Normandy-Neman.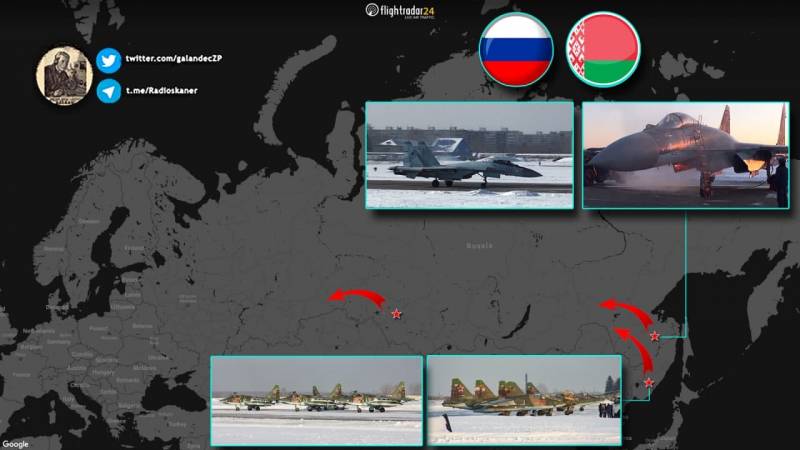 As for the Su-35 fighters of the Russian Aerospace Forces, according to the Telegram channel "Notes of a Hunter", out of 12 units that should be relocated to Belarus, approximately 4 aircraft will fly from the Dzemgi airbase, also located in the Far East of Russia. This is an airfield of joint basing of aviation of the Ministry of Defense of the Russian Federation and experimental aviation of the KnAAZ enterprise in Komsomolsk-on-Amur (Khabarovsk Territory), which until May 4, 2017 had the status of a federal airport.