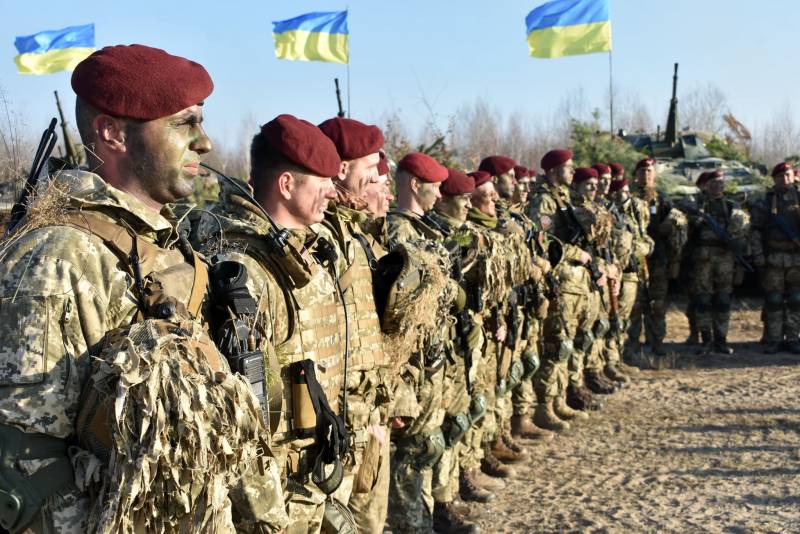 Readers of the American newspaper The Washington Post left a lot of comments on the article under the heading "Putin has many options short of a multi-front invasion of Ukraine" (English "Putin has many options short of a multi-front invasion of Ukraine"), which says about the ambiguous planes of the conflict between Moscow and Kiev.
The publication notes that the United States and its NATO allies have agreed to inflict "
economic
attack on Russia" if it "invades Ukraine," but non-war actions such as sabotage or cyberattacks could split allies in terms of how tough a response should be.
To date, about a thousand responses have been left to the article. Some of them, which most reflect the mood of most readers, are presented below.
Reader Comments:
Putin is left with no options. He's backed himself into a corner and is trying to chew his way out. He knows that a long war is not an option (because it is unpredictable) […]

says Dazed and confused.
Biden successfully used his strengths. And with the allies has already made one front. If Putin sets the war in Ukraine in motion, he will face devastating sanctions, a well-equipped insurgency in Ukraine, and advanced NATO forces deployed along the borders. And that's the price he can't afford. For now, the talks are aimed at finding a way for Putin to get out of the predicament he has put himself in.

writes the Daily Dark Roast.
NATO does not and never has posed a military threat to the Russian Federation. And Putin's fear of the EU is economic, not military. Putin leads the second largest syndicate that will never be able to integrate into the EU […]

Bear100 commented.
He [Putin] wants the West to stay out of the region. This is a problem for decades to come. I wonder what we would do if Mother Russia herself suddenly came to Mexico

Justise5776 recalled.
Weak and inconsistent
policy
in the Middle East and South Asia, led first by Bush Jr. and then by Obama, Trump and Biden, is costing the United States and its allies dearly. Neither the Russians nor the Chinese believe that we have the cohesion and courage to lead the campaign to contain Russian and Chinese aggression. This leads to global instability and possibly the start of conventional wars in places like Taiwan and Ukraine. In Europe, Putin may well spill over [from Ukraine] to the Baltics or even Poland. The US is the only potential counterbalance to Chinese and Russian aggression. But we're too busy with our feuds and strife
noted an oldtownwest reader.
It is one thing to incorporate Crimea, a pro-Russian region ready to join; another thing to invade the rest of Ukraine. Human and economic losses will be unbearable

suggested The Shape of Future.