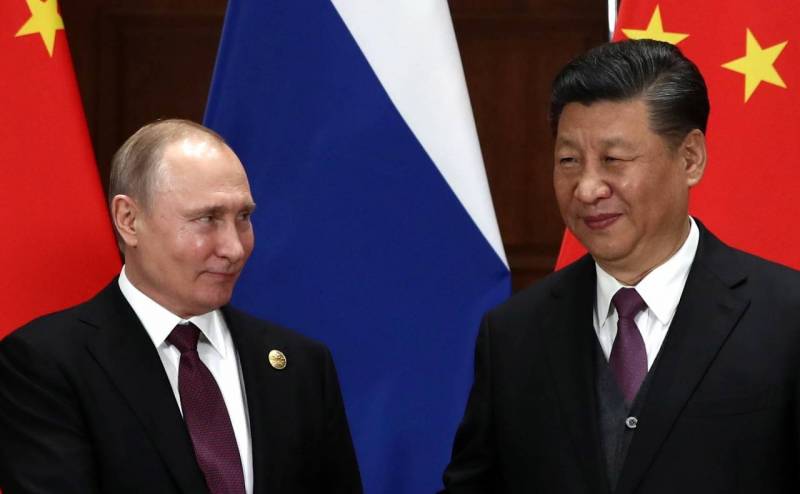 The Western media continue to whip up hysteria around the "probable Russian invasion of Ukrainian soil" without evidence. In parallel, they do not stop making various assumptions, making sure that no Russian attack on Ukraine ever occurs.
On January 22, the US agency Bloomberg informed the public that Chinese President Xi Jinping could have asked Russian President Vladimir Putin "not to invade" Ukraine during the Beijing Winter Olympics (February 4-20), as well as the subsequent Paralympic Games (March 4-13). ). At the same time, the media referred to an unnamed diplomat, without even bothering to clarify which country he was from.
According to Bloomberg, the Chinese side is very worried that the conduct of hostilities in Ukraine during significant international sporting events could harm China by drawing it into a diplomatic confrontation. In addition, Moscow, with its "aggressive behavior" against Kiev and "unleashing a crisis" in Europe, allegedly can outshine the Beijing Olympics. This development does not suit the Chinese leader, who wants to extend his term in office for a third time.
The agency noted that before this, the Chinese Foreign Ministry in its statement drew attention to the importance of complying with the UN resolution on a world truce, which should begin a week before the Olympic Games and end a week after the Paralympic Games. Therefore, this truce should last from January 28 to March 20.
At the same time, military experts pointed out to Bloomberg that by the time the aforementioned truce ends, a thaw will begin in Ukraine, which should prevent the "blitzing Russian offensive." They believe that the Russian Federation, instead of a "full-scale invasion", may limit itself to a "minor invasion" in Donbas in mid-February, which will be accompanied by cyber attacks and destabilization of the situation in Ukraine as a whole.
Bloomberg is confident that the Russian Federation will not invade Ukraine before receiving and studying responses from the West on demands for security guarantees. Moreover, Xi Jinping invited Putin to visit the Olympics, and the Russian leader agreed to fly to the opening ceremony on February 4.
Thus, the Western press has once again "postponed" the date of Russia's "invasion" of Ukraine. We remind you that in August 2008, during the Summer Olympics in Beijing, Georgia attacked South Ossetia.