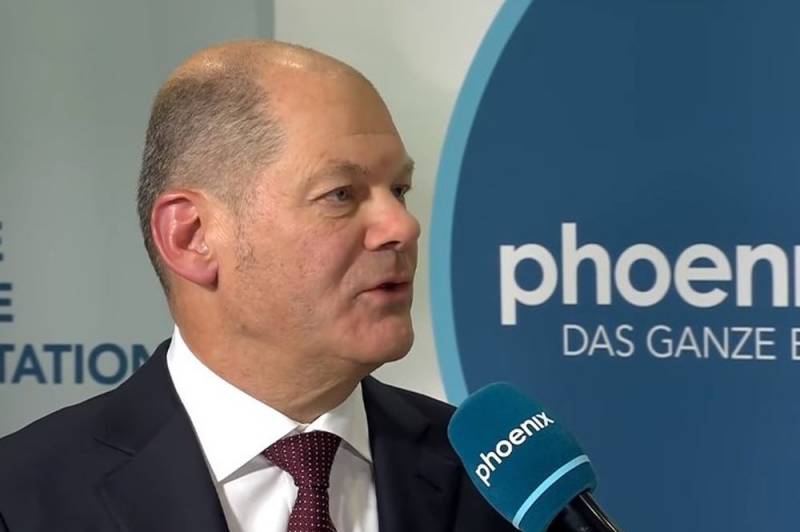 German Chancellor Olaf Scholz refused to urgently fly to Washington to meet with US President Joe Biden to discuss a "massage" of Russian troops near the Ukrainian border. Der Spiegel from Germany informed readers about this with some anxiety, referring to its informants.
The publication notes that the head of the German government pointed to a very busy work schedule, so he cannot visit the United States in the near future. It is specified that the parties concerned are now trying to arrange a personal meeting between Biden and Scholz in mid-February. At the same time, it was emphasized that the German federal government refused to give official comments to the publication.
We remind you that a significant part of the German press takes pro-American positions, and does not defend the interests of the FRG. That is why some journalists in Germany are extremely outraged that "Scholz did not drop everything and rush at the snap of his fingers across the ocean to Biden, losing his shoes."
It should be added that on January 20, the American edition of The Wall Street Journal reported that US CIA Director William Burns paid an unannounced visit to Berlin a few days before the official arrival of the head of the US State Department, Anthony Blinken. During the "secret" conversation, Burns allegedly informed Scholz and German intelligence about possible scenarios for the further development of events around Russia and Ukraine.
On January 20, in the process of communication, Blinken and Scholz declared "unshakable support for the sovereignty and territorial integrity of Ukraine." They also expressed a "joint commitment" to imposing tough measures against the Russian Federation if Moscow launches "aggression" against Kiev.
At the same time, the American Bloomberg agency learned on January 17 from high-ranking US officials that the "German problem" was being seriously discussed in the White House. Washington doubts Berlin's readiness to support anti-Russian restrictions in the event of the aforementioned "invasion" on Ukrainian soil.