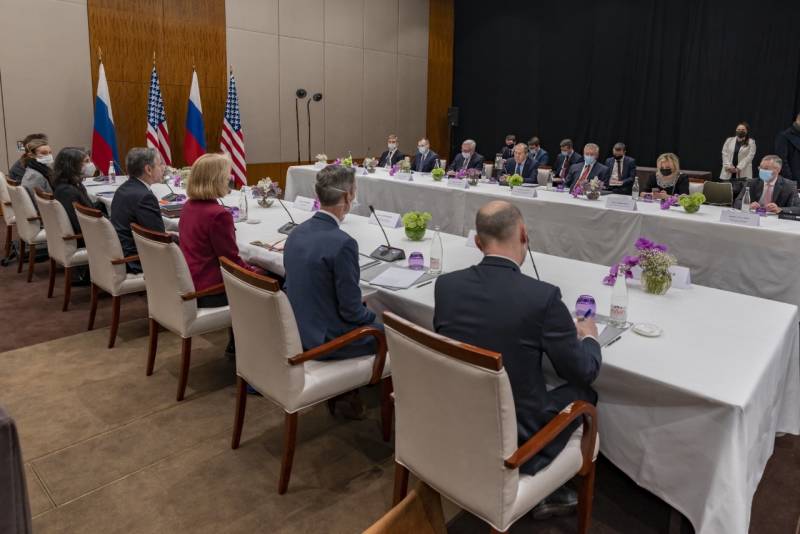 Washington has asked Moscow not to publish the official American written response to the Russians' demands for security guarantees, which is expected to be given next week. The American newspaper The Washington Post informed the public about this on January 21, citing high-ranking sources in the United States.
The first source from the State Department clarified to the publication that Washington would not accept Moscow's claims; The United States will refuse to satisfy Russia's concerns, including on the issue of
non-expansion
NATO. The United States will not promise Russia to give up its
policy
open doors for countries that want to join the Alliance.
At the same time, he added that the answer would also contain counter-offers from the United States, with which the Americans want to interest the Russians, demonstrating to them their desire to communicate in the future. He also suggested that, despite the request of the Russian Federation, he could still make the said document public.
We do not want to be the ones who exclude the possibility of a diplomatic solution
- emphasized the second informant, who works in the White House administration, summed up the media.
Thus, the United States' preliminary response to Russia's demands, presented to the general public in December last year, became known. We remind you that on January 21, Russian Foreign Minister Sergei Lavrov and US State Department head Anthony Blinken
held
meeting in Geneva. At the same time, the Russian minister said that "it would be right" to publicize the response of the American side.