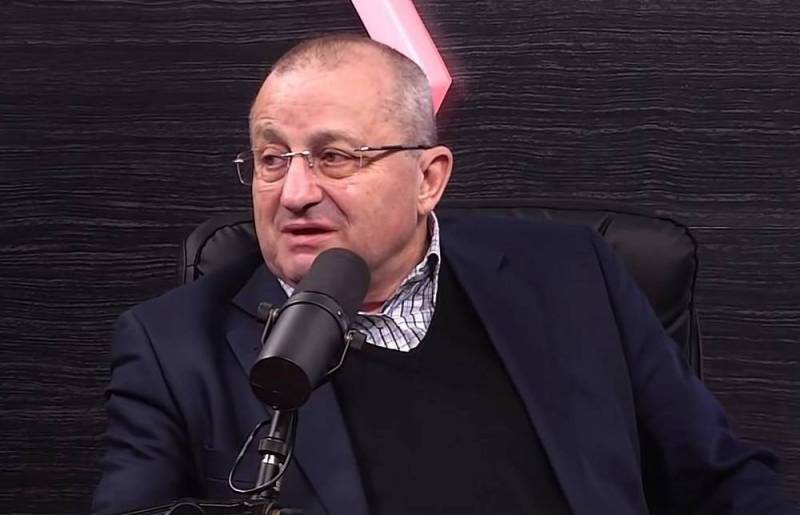 At the end of December last year, Vladimir Putin effectively issued an ultimatum to the West, according to which Russia would take certain steps to ensure its own security, unless NATO gave written consent to refrain from eastward expansion.
According to Israeli analyst Yakov Kedmi, Washington has very little time left to respond to the Kremlin, and if this response is negative, Russia will move on to the next steps.
To be precise, the United States has about two weeks left, because already in early February, Russia can begin the next stage of the transformation of relations with Washington - a large-scale operation to force Americans to peace
- Kedmi noted on the air of the Solovyov live channel.
At the same time, according to the expert, this is not about military confrontation, but about measures to
political
and military
technical
planes that the Russian Foreign Ministry warned the Americans about earlier.
Yakov Kedmi is confident that the United States will be forced to make concessions one way or another. The Russians are practically ready for any scenarios, and the preparatory stage for the active actions of the Russian Federation will end after Putin's trip to the opening of the Olympic Games in Beijing. There, he will discuss confrontation with the West with Xi Jinping.
The expert recalled that negotiations are also underway with Iran at the moment.
Negotiations with Iran should be completed by the end of this month. And any of their results will be negative for the United States. There will be an agreement - this is the defeat of Washington, which will be forced to accept the Iranian conditions. If there is no agreement, there will be a breakthrough by Iran to nuclear weapons, which in turn will undermine the prestige of the United States
- considers Kedmi.