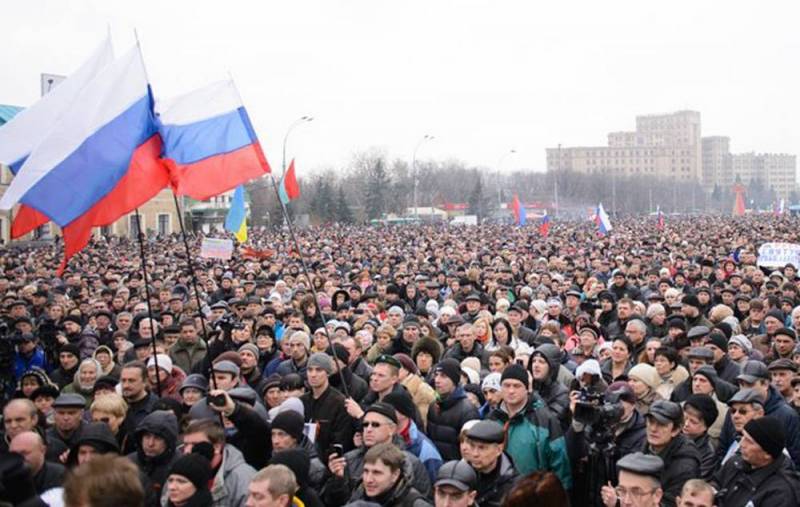 On Wednesday, January 19, communist deputies turned to Vladimir Putin with a draft appeal for diplomatic recognition of the DPR and LPR with the prospect of further assistance to these already independent states. The press secretary of the Russian President Dmitry Peskov, as well as some parliamentarians, expressed their position on this matter.
According to the official speaker of the Kremlin, State Duma deputies should not, in pursuit of
political
points to further complicate the already difficult situation that has developed in relations between Moscow and Kiev.
Now, when the situation is so tense and sensitive, it is very important to avoid any steps that could provoke an increase in this tension.
- said Dmitry Peskov in a conversation with reporters.
Meanwhile, State Duma Chairman Vyacheslav Volodin wrote on his telegram channel that Sergei Mironov announced the readiness of his Just Russia – For Truth faction to support the idea of ​​recognizing the self-proclaimed republics. Deputies from the United Russia party are also concerned about the safety of Russian citizens living in the Donbas due to the increased escalation of tension in the region.
The leader of the LDPR faction, Vladimir Zhirinovsky, believes that the recognition of the DPR and LPR by Moscow will not give visible positive results and will only provoke the West to new anti-Russian measures.
According to Viacheslav Volodin, consultations with the leaders of parliamentary factions on this issue will be held next week.