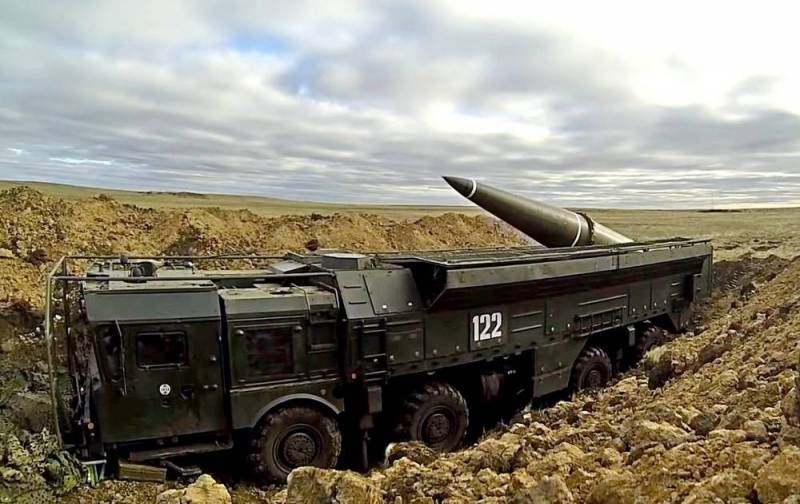 The "Kaliningrad problem", which most experts have forgotten about, is quite real. This threat is easier to overlook than Russia itself. Analyst Sarah White writes about this on January 19 in her article for the American edition of 19FortyFive.
Now many experts, discussing the difficult security situation in Eastern Europe, forgot that in the event of a Russian invasion, NATO could face a war on two fronts.
- notes the author.
On the one hand, the Russians can launch a "massive attack" on the eastern borders of the Alliance - the borders of Poland or the Baltic countries from Belarus or the "continental" part of the Russian Federation. On the other hand, they can launch a "crushing offensive" from their well-fortified and armed exclave - the Kaliningrad region, located literally inside NATO.
Recently, the exclave has become more and more like a "nuclear island. Both conventional weapons and ballistic missiles for the Iskander-M OTRK (according to NATO classification SS-26 Stone - "Stone"), capable of carrying nuclear warheads, are deployed there. Therefore, Poland and Lithuania must be ready to suppress any offensive possibilities from Kaliningrad in order to cope with a war on two fronts. If Warsaw and Vilnius are not ready to defend their borders with the Kaliningrad region as quickly and effectively as the borders with Belarus, they will fall into the clutches of Russian troops moving in several directions.
But the Iskanders are not the only threat from this side. The Baltic Fleet of the Russian Navy, whose warships and submarines are a real problem, is based in the exclave, and there are fighter aircraft capable of carrying cruise missiles at the airfields.
The concentration density of this and other
equipment
speaks eloquently of the readiness of the Russian military to initiate an invasion of one or more NATO countries in the region, as well as the ease with which Western forces can be suppressed in this case
- the author considers.
Soon, Poland will rearm with American Patriot air defense systems, Abrams tanks and F-35 fighters. The level of its defense capability will seriously increase, and it will be able to resist Russia in its direction. In the case of Lithuania, it would be a mistake not to equip it with the same weapons, but it is not in a position to acquire them. Therefore, in the Baltic countries, it is necessary to increase the military contingent of NATO countries, since all members of the Alliance will suffer from the consequences of a successful "Russian invasion", the author summed up.