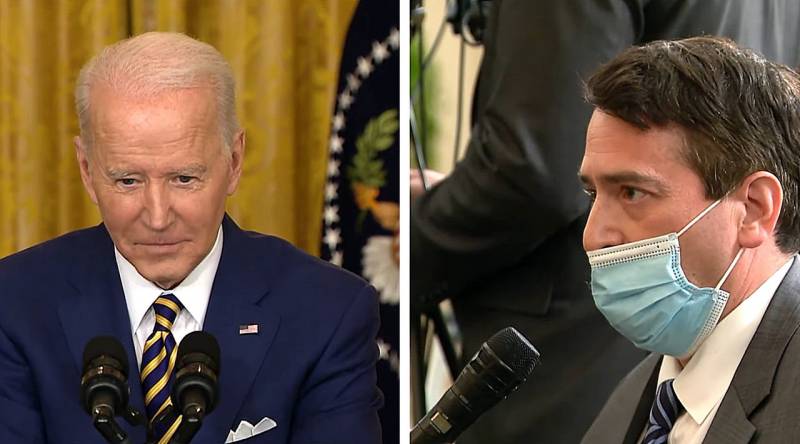 It is no secret that after the recent resonant presidential elections in the United States, a significant part of Americans is critical of the incumbent head of state. Therefore, Joe Biden sometimes has to answer tricky, and sometimes extremely unpleasant questions.
During one of the briefings, an American journalist asked the President why almost half of the country's inhabitants (voters) consider him a mentally retarded person, unable to lead the state.
I do not know. Next
- Biden answered honestly, making it clear that he cares little about it in principle.
We remind you that 79-year-old Democrat Joseph Robinette Biden Jr. is in the US
policy
very long time, almost half a century. He became one of the youngest US senators when, in 1972, at the age of 29, he was elected to the US Senate from Delaware. Therefore, this experienced person should not be underestimated. For example, Republican Donald Trump lost the election because of this. He called the competitor "a weak-minded grandfather" and eventually sat down past the presidential chair.
As for the foreign policy arena, Biden should not be underestimated either. This statesman, of course, can, due to his age, doze off during the broadcast on television, miss the step on the gangway, name Vice President Kamala Harris as president, but there are no signs of his "mental retardation", which manifests itself somewhat differently.