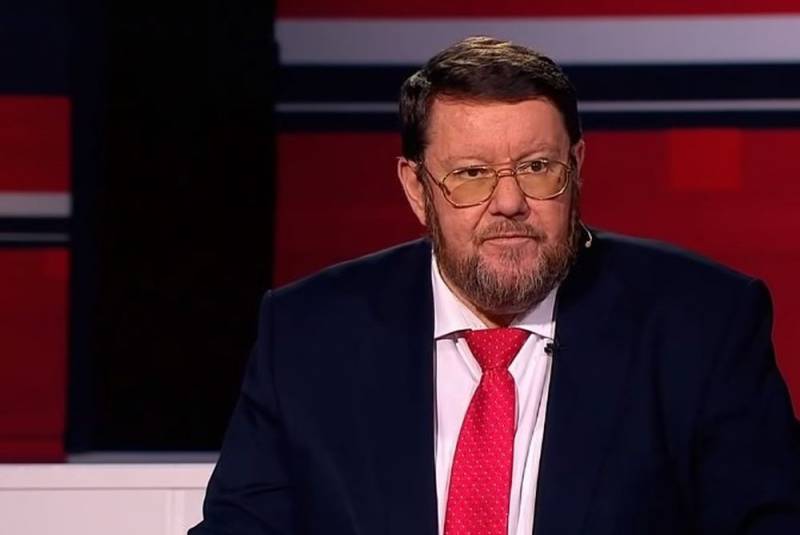 The EU wants to be seen as an independent player in the geopolitical arena. Therefore, he is offended by Russia, which is communicating about Ukraine with the United States and NATO. This was announced on January 19 during the program "Full Contact" on the YouTube channel "Soloviev LIVE" by political scientist Yevgeny Satanovsky.
Borrell circles around like an offended vulture and says: "Why do you only talk with the Americans and NATO, but what about the European Union?" At the same time, they don't say to him: "Well, guys, you are nobody and there is no way to call you, and there will be no benefit from you, except for harm." But in general, in the present, the situation is precisely this.
- the expert noted.
He drew attention to the fact that, under US pressure, the EU is in no hurry to certify the Nord Stream 2 gas pipeline, despite the severe energy crisis in Europe caused by the failure of the "environmental agenda" promoted by the Europeans. Thus, the EU authorities demonstrate their lack of independence and inefficiency.
At the same time, Russia does not lose anything, since it has already reimbursed all the costs, i.e. money spent on the mentioned gas transportation project. Now Moscow is no longer dependent on Nord Stream 2.
Here it is (Nord Stream-2 - ed.) does not comply with EU rules: "We will certify it for a long, long time." It reminds me a little of "Rus, give up." Yes, at least do not certify it at all. The situation with prices on the gas market, driven into the sky thanks to the idiocy of those who built this gas strategy, allowed Gazprom, generally speaking, to justify the construction of Nord Stream 2 by not letting a single cubic meter of gas flow through it. And it has already paid off. Don't you think this is good business?
he told the leader.
Satanovsky pointed out that it is possible to engage in crazy speculation in the market, but not always and not endlessly. He stated that the EU, which found itself in a difficult situation, is to blame for this itself.