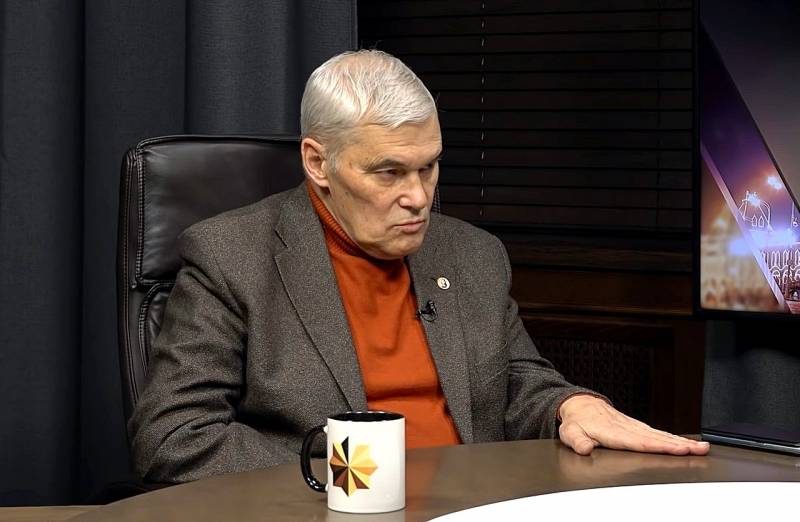 The US State Department and Ukrainian military intelligence are very
preoccupied
regular Russian-Belarusian exercises. They suggest that, under the pretext of maneuvers, Russia may launch an "attack" on Ukraine from the north, i.e. from the territory of Belarus. Neighboring Poland also expressed duty
anxiety
, linking what is happening with the migration crisis.
Russian military expert Konstantin Sivkov commented for the newspaper
"Sight"
the aforementioned fears of Russophobes. He noted that during the period of the Allied Resolve-2022 exercises, a maximum of 13 Russian servicemen and a limited number of weapons systems could hypothetically be on Belarusian soil. These are relatively small defensive maneuvers that do not pose any danger to neighboring countries at all.
It is impossible to carry out a serious invasion of Ukraine from the territory of Belarus with forces not exceeding 13 thousand people, so the statement of the US State Department is incompetent
- says the doctor of military sciences.
The expert clarified that from an operational point of view, it makes sense to launch an auxiliary strike from Belarus only if the main forces of the Ukrainian army begin active hostilities in the Donbas and get bogged down there.
Then it is quite reasonable to strike from the north in order to cut off the grouping of the armed forces of Ukraine in this direction from the main part of the army in order to further eliminate it
- he added.
Therefore, if Kiev does not start attacking the LPR and DPR, nothing will threaten it from the north. Moreover, all Russian units in Belarus are scattered (dispersed) over five training grounds and four airfields. Thus, it is impossible in principle to talk about an "offensive", since all these forces and means must first be collected, i.e. to carry out the concentration of troops, ensuring the compactness of deployment and the required density of fire in the intended direction. All this is not observed.
Sivkov stressed that the statements of the US State Department and the Main Intelligence Directorate of the Ministry of Defense of Ukraine are exclusively informational and propaganda in nature. Probably, the West itself is preparing to start a conflict with the Russian Federation and is engaged in "justification" of its future actions.